Facebook Don't buy the stock.
As Facebook has its trading debut Wendy Grossman discusses the uncertain economic future for the social networking site.
Image: CC-AT-NC-SA Matthew Knott
"But what if the numbers ever start going down?"
The speaker was the managing director of CompuServe UK in approximately 1991 and I had just suggested putting a banner on the CompuServe login page announcing the number of users, at the time growing rapidly. Well, you know the rest.
I'm not alone in comparing Facebook, which went public yesterday, to past online social venues, and I won't review my reasons here. As I wrote in January when Ramnit surfaced, were I an early investor in Facebook I'd be wanting to cash out now.
As I write this, the market hasn't opened yet in the US, so this is just fun-with-numbers. Facebook's 421.2 million shares at $38 raised $16 billion, a nice war chest to go shopping with. The company's new $104 billion market cap, the Wall Street Journal tweeted yesterday, tops Yahoo!, Groupon, LinkedIn, Netflix, IAC/Interactive Corporate, Zynga, and Pandora Media - combined. It's slightly above Amazon, more than double eBay, about half of Microsoft, almost double Cisco or Boeing. More soberly, it is 50 times CompuServe acquirer AOL's market cap today - but less than half of AOL's $222 billion in December 1999.
I'll blame some of the Facebook IPO madness on the 2010 release of The Social Network: a mainstream movie is fabulous publicity for a five-year-old company. Throw in widespread familiarity and then all those stories about the Arab Spring, and you have a company of apparently vast social significance - but not necessarily good business. The size of the hype has lots of financial pundits trying to sober people up. With reason: the buying frenzy suggests that expectations are so high that a disappointment is almost inevitable.
Warren Buffett, and his legendary mentor, Benjamin Graham, espouse(d) two enduring principles: a "moat" protecting a business from copycats and competitors, and a "margin of safety". The latter is simple enough: buy undervalued companies. If the company makes a misstep, you are somewhat protected against losing your investment. So the statistic that gives real pause is this one: if Apple were valued (price to sales) the way Facebook is at $38 a share, Apple's market cap would be six times what it is now: $3 trillion.
A quick round-up of other issues, beginning with the huge size of the float coupled with a lower - and slower - growth rate than Apple, Google, or LinkedIn. Seeking Alpha directly compares Facebook and Google at IPO time; The Motley Fool compares Facebook to giant Internet IPOs of the past; its graphs show just how hard it will be for Facebook to live up to the track records of Google, Amazon, and Apple. Minyanville has ten more negative perspectives, even including the guy who can't get his teenaged daughter to stop spending all her time on the system. The New York Times's Dealbook has plenty more. Disappointed investors can, however, lie back and think of California, which desperately needs the tax money from those thousand new millionaires.
With respect to Facebook's ongoing business - because guessing at the company's future earnings is really what this is all about - others have cast doubt on its mobile prospects, its advertising model, especially in the light of GM's very public withdrawal, its prospects for diversifying its revenue streams, its trust issues, and Mark Zuckerberg's stated claim that the company's goal is not really to make money. With respect to the latter, the argument goes that either he means it and may shaft his shareholders from time to time in service of his vision, or he will be gradually weaned away from it under the pressure of running a public company. And Zuckerberg, more than most, has retained single-handed control over what the company does. Arguing about the hoodie is just silly; it's branding; get over it.
That's the valuation, but what about that moat? The number of users and market dominance was a very big asset for eBay because it is clear that the bigger the pool of buyers to whom you can offer "long tail" goods for sale the more likely you are to find a match. In hindsight, for eBay and Amazon, first-mover advantage really was key. But whereas people go to Google to fulfill the essential need of finding things online, Facebook usage is discretionary. People don't join Facebook for itself; the real appeal is the presence of their friends, even if once there they get obsessed with Farmville. And Facebook will never be the only way - or even the most fun way - to hang out with your friends.
In 2000, when the dot-com bust hit, the one thing almost everyone knew was that in five years the Internet would be much, much bigger than it was then. Many had bet too much, too soon on the wrong companies, but the premise was right. That's less clear now: Facebook's 900 million (or whatever) is a staggering number, but the company's growth has been driven by increasing user numbers. How long can it keep on doing that? Its biggest challenge will be keeping those users interested enough to stay on the site.
Wendy M. Grossman's Web site has an extensive archive of her books, articles, and music, and an archive of all the earlier columns in this series.
Tags
Share this article











Comments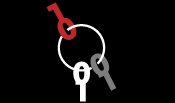 Latest Articles
Featured Article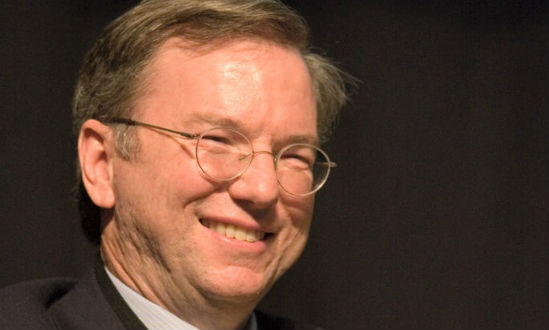 Wendy M. Grossman responds to "loopy" statements made by Google Executive Chairman Eric Schmidt in regards to censorship and encryption.
ORGZine: the Digital Rights magazine written for and by Open Rights Group supporters and engaged experts expressing their personal views
People who have written us are: campaigners, inventors, legal professionals , artists, writers, curators and publishers, technology experts, volunteers, think tanks, MPs, journalists and ORG supporters.
ORG Events