Feature: Interview with Hanna Sköld
"I think for me, basically, Creative Commons is a peace movement": ORG interviews the director of 'Nasty Old People' about Creative Commons, crowd-sourcing and her Kickstarter.
Image: Daniel Svensson BY-NC-SA
Earlier this week I met Hanna Sköld, the fascinating director of Nasty Old People to talk about her new Kickstarter project Granny's Dancing on the Table. Hanna is incredibly enthusiastic about the use of Creative Commons and crowd-sourcing and spoke with insight and humour about why stories told this way matter.
Ruth: Could you tell us a little bit about Nasty Old People?
 Hanna: Nasty Old People is my first feature. I made the movie with a bank loan of €10,000.
When it was finished I released it with a Creative Commons license on the front page of The Pirate Bay. People could download it for free and remix the movie. Then people started to to interact by translating it into 18 different languages and donating money to pay back the bank loan
and they organised live screenings over many places: cinemas, film clubs and things like that.
So it got a really good online digital distribution with a lot of interaction.
 Nasty Old People is a film about a young girl who works in the home help service. In the beginning of the movie she is part of the neo-Nazi group then, when she meets those 'nasty old people', [laughs] -because she is somehow outside of society, and then to meet another group who is also also outside of society in a different way- when they meet she develops true relationships. At the end this is what makes her leave the neo-Nazi group. And she begins a new life.
 This is a theme I have been interested in: how to include each other in society, how to create possibilities for people who are in a way outside, to make them feel connected. I think that when we feel connected to the world we take more responsibility for our surroundings and for the world.
 Ruth: Is that part of the reason you use Creative Commons license and crowd-sourcing methods?
 Hanna: Yes. It is for many reasons. I mean the part that has to do with inclusion, that is very important. With Creative Commons when we release it so that we can remix it and create new stuff I think that is also, in a way, some kind of a peace movement, you know.
 I think for me, basically, Creative Commons is a peace movement.
 When you find a way to, not have just a few people that own the stories and decide who is to tell the stories and who is going to listen to the stories, everyone who wants to be part of making a story can do that. I think it is so we can understand each other's worlds. You don't make war if you know each other's stories, you know, and that is why I think it is a peace movement.
 Ruth: What was the reception to Nasty Old People like?
 Hanna: I don't know how many downloads we got. I know we got at least 50,000 but I know it is more because I could not count because it ended up on many different torrent sites and we couldn't keep track of how widely it was spread.
 I know I got people from 113 countries that contacted me to do something, help, create a live screening, to do things like that. Not only many people, but the fact that it is people from many places for me that is a huge success. It was my first time movie and to have it spread like that -even though I can't tell the exact number of people who saw it- for me, it is a huge success.
Ita Zbroniec-Zajt CC BY-NC-SA
 Ruth: Given that you were so successful, why did you choose Kickstarter rather than using a traditional route for Granny's Dancing on the Table?
 I am working with a producer right now. We have had a lot of conversations about it and I don't want to lose it. I think that for me this is important: this is something I care for. I wouldn't like to just go into the normal producing way. I would lose something that means something for real, the thing that has to do with the interaction with people, the crowd-sourcing. After the Kickstarter campaign I will also need more money to finish it. I think that when I have the support from people, when I can say:
 "Okay, this is something that people want. People want to have Creative Commons movies, people want to take part in making stories."
 then I have a stronger case. Then I can also apply for more money, but also keep the values. If I didn't do that I would be in the hands of the financiers and the producers, but now I can say "I have all these people and they want the same thing as I do" and my voice is stronger.
 Ruth: Could you explain a little bit about your new project, Granny's Dancing on the Table? On your Kickstarter you also refer to the 'Granny-verse' what is that?
 Hanna: It is a feature film from the beginning; I have a script and so on, but I want to expand the story so it is not only film. We are also creating an iPad game and International Granny Day.
The story is the story of a young girl who grows up isolated from other people. She really has no connection with other people, except for her father, and when she is 17 she runs away from home and comes to a world she doesn't know anything about and is kind of lost. All the time she has her strong imagination and her longing for her granny. She never met her granny, but she is always there like some kind of spirit, watching over her.
 On International Granny Day I want people to reflect on their own relationships with their grannys; if they are good or bad or if their story has done something to them, to share it with everyone. These stories will be in different kinds of exhibitions. This is a way to take some part of the film's stories and put it into our lives, in many people's lives and to know something of Eini's journey
The reason I do this is because I want more possibilities for interaction and more possibilities to explore the story in different ways because film is film you know, and when it is finished and screened in the cinema and so on it is what it is, but when we have stories we can keep on expanding it the story and keep on exploring the themes and the stories even after the movie is finished.
 The reason I am telling this story, is very much based on my own experiences. I grew up outside of society and I ran away from home and I lived on the streets for a year, so I have a lot of experiences of feeling excluded. And this is why I know it is so important for people to have this, to feel included, and I know that when I talk to people, many many people have some experience of not belonging: to place, circumstances, contacts, whatever. This is a very universal feeling. With the 'Granny-verse' I want to explore how can we include each other, to create a world where we connect with each other.
 For me it is both the way I tell the stories with crowd-sourcing and the story itself.
Why grannys in particular, do you have a personal story of your granny that influenced you?
 For me personally, I never really had any relationships with my grannys. My granny on my father's side died when I was 11 and I only met her a few times. On my mother's side they lived far away so I never really met them and, as I was isolated, that is part of why I never really met them and that is something I really miss personally in my life -to have those relationships with older relatives.
Connection is not only about people in your life but also connection over time. How am I connected to my past, to my older relatives? By letting people tell their stories about their grannys is also letting people share the past with each other and borrow each other's older relatives.
At the same time why grannys? Older women are not so much shown in culture. If they are, they are shown as this extraordinary person. It's either/or. They are either this crazy person who never married or they are some old ordinary with no real personality: just 'an old lady'. I want to show that there is a whole range of women who lived, now and before us, who had done things from being a housewife and caring for their children, or travelling round the world and doing a lot of stuff. I mean if I can see them, if I can make them visible, and say "they walked before me and they did the things they didn't dare to do, and they explored life", I may be encouraged to do the same things in my own life.
 Because they are kind of invisible in the society today, if they suddenly become visible, if we tell their stories: they will never be forgotten What will happen? Will something change? For me as a young woman or other people as young women or young men, will something be different? They are a missing part that connect us and show us something new -so that's why I chose grannys
Ruth: You released Nasty Old People as a free download on the front page of The Pirate Bay, how do you feel about the court orders across Europe for ISPs to block the site?
 Hanna: I think that's very sad. In Sweden we also had this court order where the founders were convicted. I think, since I have met those people and I know them, the reasons behind The Pirate Bay are really ideological. It is the ideology of sharing things for free, it is making a more transparent, equal world. The people who [are] against it are not only working against new developments, they are also working against the people who can see the future and see what will happen. If you want to fight the people who want to watch your movies you will never have an audience.
 You use your energy to fight the audience and the audience uses it to fight you. As a film-maker - with all that creative energy- I want to have those guys on my side.
 Ruth: You mention free culture on Kickstarter and in your blog. What does free culture mean?
 Hanna: For me free culture means culture that is available for everyone first of all.
In the same way as school and education in many places are free and should be free because it is a matter of democracy that we have free education. In the same way the culture should also be free because it has such an impact on society. I think that 'free culture' is available for everyone and then, of course, available to remix and create new stuff. When you can edit and change a story and make it your own, when we can add thoughts and reflect upon it, I think it is the next step.
 Ruth: Kind of like oral storytelling?
 Hanna: I've been thinking about that. At one point in our history we decided that you can own a story. Every story comes from our common... collective unconscious, but we try to burn it on cds.
 In the past someone told the story and then told the story again -nobody knew who told the story in the beginning -this is like free culture for me [laughs]. The way we work with Creative Commons is in a way to go back to this way of telling stories, even though it is not going back it is moving forward, of course. To a new level.
 Ruth: Thank you very much. It's been wonderful to talk to you.
  Emma Blomberg CC BY NC SA

To find out more about Hanna Sköld and 'Granny's Dancing on the Table' visit her Kickstarter campaign, and download her feature film 'Nasty Old People' (available on a number of torrent sites and YouTube). 
Share this article











Comments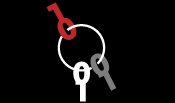 Latest Articles
Featured Article
Wendy M. Grossman responds to "loopy" statements made by Google Executive Chairman Eric Schmidt in regards to censorship and encryption.
ORGZine: the Digital Rights magazine written for and by Open Rights Group supporters and engaged experts expressing their personal views
People who have written us are: campaigners, inventors, legal professionals , artists, writers, curators and publishers, technology experts, volunteers, think tanks, MPs, journalists and ORG supporters.
ORG Events