Foul Play
SOCA has arrested the proprietor of music blog RnBXclusive, and posted a characteristic angry message for visitors of the site to see. But what effect will this have on the ongoing copyright wars of the net?
Image: funkandjazzunderCC BY-NC-ND 2.0
You could have been excused for thinking you'd woken up in a foreign country on Wednesday, when the news broke about a new and deliberately terrifying notice replacing the front page of a previously little-known music site, RnBXclusive.
ZDNet has a nice screenshot of it; it's gone from the RnBXclusive site now, replaced by a more modest advisory.
It will be a while before the whole story is pieced together – and tested in court – but the gist so far seems to be that the takedown of this particular music site was under the fraud laws rather than the copyright laws. As far as I'm aware – and I don't say this often – this is the first time in the history of the Net that the owner of a music site has been arrested on suspicion of conspiracy to defraud (instead of copyright infringement). It seems to me this is a marked escalation of the copyright wars.
Bearing in mind that at this stage these are only allegations, it's still possible to do some thinking about the principles involved.
The site is accused of making available, without the permission of the artists or recording companies, pre-release versions of new music. I have argued for years that file-sharing is not the economic enemy of the music industry and that the proper answer to it is legal, fast, reliable download services. (And there is increasing evidence bearing this out.) But material that has not yet been officially released is a different matter.
The notion that artists and creators should control the first publication of new material is a long-held principle and intuitively correct (unlike much else in copyright law). This was the stated purpose of copyright: to grant artists and creators a period of exclusivity in which to exploit their ideas. Absolutely fundamental to that is time in which to complete those ideas and shape them into their final form. So if the site was in fact distributing unreleased music as claimed, especially if, as is also alleged, the site's copies of that music were acquired by illegally hacking into servers, no one is going to defend either the site or its owner.
That said, I still think artists are missing a good bet here. The kind of rabid fan who can't wait for the official release of new music is exactly the kind of rabid fan who would be interested in subscribing to a feed from the studio while that music is being recorded. They would also, as a friend commented a few years ago, be willing to subscribe to a live feed from the musicians' rehearsal studio. Imagine, for example, being able to listen to great guitarists practice. How do they learn to play with such confidence and authority? What do they find hard? How long does it take to work out and learn something like Dave van Ronk's rendition, on guitar, of Scott Joplin rags with the original piano scoring intact?
I know why this doesn't happen: an artist learning a piece is like a dog with a wound (or maybe a bone): you want to go off in a forest by yourself until it's fixed. (Plus, it drives everyone around you mad.) The whole point of practicing is that it isn't performance. But musicians aren't magicians, and I find it hard to believe that showing the nuts and bolts of how the trick of playing music is worked would ruin the effect. For other types of artists – well, writers with works in progress really don't do much worth watching, but sculptors and painters surely do, as do dance troupes and theatrical companies.
However, none of that excuses the site if the allegations are true: artists and creators control the first release.
But also clearly wrong was the notice SOCA placed on the site, which displayed visitors' IP address, warned that downloading music from the site was a crime bearing a maximum penalty of up to ten years in prison, and claimed that SOCA has the capacity to monitor and investigate you with no mention of due process or court orders. Copyright infringement is a civil offense, not a criminal one; fraud is a criminal offense, but it's hard to see how the claim that downloading music is part of a conspiracy to commit fraud could be made to stick. (A day later, SOCA replaced the notice.) Someone browsing to The Pirate Bay and clicking on a magnet link is not conspiring to steal TV shows any more than someone buying a plane ticket is conspiring to destroy the ozone layer. That millions of people do both things is a contributing factor to the existence of the site and the airline, but, if you accuse millions of people the term "organized crime" loses all meaning.
This was a bad, bad blunder on the part of authorities wishing to eliminate file-sharing. Today's unworkable laws against file-sharing are bringing the law into contempt already. Trying to scare people by misrepresenting what the law actually says at the behest of a single industry simply exacerbates the effect. First they're scared, then they're mad, and then they ignore you. Not a winning strategy – for anyone.
Wendy M. Grossman's Web site has an extensive archive of her books, articles, and music, and an archive of all the earlier columns in this series.
Share this article











Comments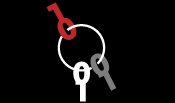 Latest Articles
Featured Article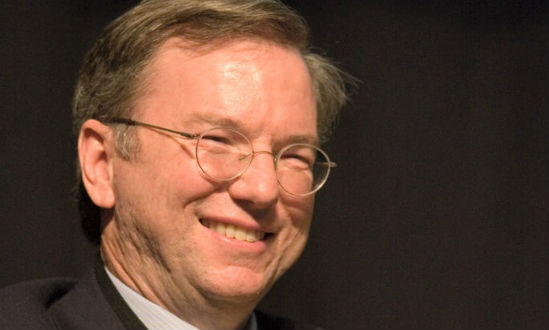 Wendy M. Grossman responds to "loopy" statements made by Google Executive Chairman Eric Schmidt in regards to censorship and encryption.
ORGZine: the Digital Rights magazine written for and by Open Rights Group supporters and engaged experts expressing their personal views
People who have written us are: campaigners, inventors, legal professionals , artists, writers, curators and publishers, technology experts, volunteers, think tanks, MPs, journalists and ORG supporters.
ORG Events