Holy Cyber
A reaction to the recent hacking of the French Euromillions website and also asking whether hacktivism actually is efficient or necessary.
Image: John Keogh CC BY-NC
On the 28th of October 2012, the French EuroMillions website was successfully hacked and replaced by passages from the Koran condemning gambling. One would then safely conclude the hackers to be Islamists.
The following message appeared: "Oh you believers. Wine, games of chance, statues all augur impurity and are the work of the devil."
A certain group called Moroccan Ghosts claimed to be responsible for what some believe to be cyber vandalism.
Obviously, I do not particularly appreciate being told that I will end up in hell or that I'm adhering to the work of the devil. I've never played the lottery, but I might want to one day and I have a few friends who play regularly. Everyone is entitled to their own opinions and has the right to express them. However, I personally think it is my right to not be made to feel like Satan for legally taking my chances at becoming a millionaire.
I'd have the capabilities – mixed with a vengeful personality and a lot less sense - that I probably would have already hacked their twitter or Facebook account and bombarded it with a message asking each one of their followers to join me down to the pub around the corner for a wild night of booze. Fortunately, I don't have any of the three requirements to achieve it.
Nevertheless, it makes me wonder whether there is a hacking war between religious enthusiasts and…well the rest of us. It's already known that the infamous hacktivist group Anonymous has a vendetta against religious groups and has been active regarding its war on religion.
Suffice to remember their self-proclaimed war on Christianity and other religious movements. The arrest of some of its leaders, who ironically now work with the FBI to put down hackers, didn't seem to put a stop to it either.
I always thought I wasn't against hacking. It only takes me to go back to Anonymous' hacking of the Ugandan government website, after the country's much publicised repressive stance against its lesbian, gay, transgender and bisexual (LGTB), to remember why I thought so. I considered it an act of courage and did not necessarily stop to think about those who, for their own reasons, approved this stance and might have felt offended by Anonymous' actions. Just like I felt offended by Moroccan Ghosts for blaming my potential need to play the lottery.
Uganda is another country with different cultures and beliefs. If you have to believe in the liberty to have one's own opinion, then I guess I fell in the double standard category. Now, while I totally agree with Anonymous' message on that matter and think it (the message) admirable, I'm starting to question the way through which it was transmitted. Did it really make a sustainable impact towards change or towards LGBT rights in Uganda? I really don't think so.
Same stuff with Moroccan Ghosts, www.euromillions.fr hasn't been properly restored, but it redirects you directly to La Francaise des Jeux website on which you can play the lottery all you want. So what were the tangible effects of their actions? If not to annoy some people and make some of us turn to the anti-hackers side.
Moroccan Ghosts have already threaten to hack other gambling sites around the world, thus making other poor souls feel like Belial when they attempt at winning the jackpot.
Some have concluded that hacking could be considered a legitimate form of protest. I don't really know what form of protest could be considered illegitimate; you can't really put a barometer on legitimacy. However, I don't think it is a useful or efficient one. I might argue that it is not necessary either. On the same note, just as there are no tangible consequences to their actions, maybe they shouldn't be any tangible punishment either.
Although I haven't reached the point where I would go out and campaign for the arrest of all hackers, I can say today that I don't agree with the fact that I might say or do something one day and someone, who doesn't feel the same way, feels he/she has the right to take over my website and shut down what I'm saying. This feels a lot like another form of censorship to me – and it took the hacking of a lottery site to make me realise that.
Tamara Nyakabasa Kinja is ORGZine editor and likes to tweet (https://twitter.com/Kikintello) about books, women's rights, fitness and African politics.
Tags
Share this article











Comments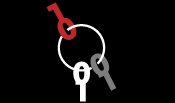 Latest Articles
Featured Article
Wendy M. Grossman responds to "loopy" statements made by Google Executive Chairman Eric Schmidt in regards to censorship and encryption.
ORGZine: the Digital Rights magazine written for and by Open Rights Group supporters and engaged experts expressing their personal views
People who have written us are: campaigners, inventors, legal professionals , artists, writers, curators and publishers, technology experts, volunteers, think tanks, MPs, journalists and ORG supporters.
ORG Events