Look and Feel
Wendy Grossman gives some historical context to the current Apple v Samsung case -such as the software patent and copyright infringement lawsuits of Lotus and Borland- and looks at where innovation really stems from.
Image: Joystick-it tablet arcade stick CC-BY-SA Flickr: liewcf
Reading over the accounts of the deliberations in Apple vs Samsung, the voice I keep hearing in my head is that of Philippe Kahn, the former CEO of Borland, one of the very first personal computing software companies, founded in 1981. I hear younger folks scratching their heads at that and saying, "Who?" Until 1992 Borland was one of the top three PC software companies, dominant in areas like programming languages and compilers; it faltered when it tried to compete with Lotus (long since swallowed by IBM) and Microsoft in office suites. In 1995 Kahn was ousted, going on to found three other companies.
What Kahn's voice is saying is, "Yes, we copied."
The occasion was an interview I did with him in July 1994 for the now-defunct magazine Personal Computer World, then a monthly magazine the size of a phone book. (Oh - phone book. Let's call it two 12.1 inch laptops, stacked, OK?). Among the subjects we rambled through was the lawsuit between Borland and Lotus, one of the first to cover the question of whether and when reverse-engineering infringes copyright. After six years of litigation, the case was finally decided by the Supreme Court in 1996.
The issue was spreadsheet software; Lotus 1-2-3 was the first killer application that made people want - need - to buy PCs. When Borland released its competing Quattro Pro, the software included a mode that copied Lotus's menu structure and a function to run Lotus's macros (this was when you could still record a macro with a few easy keyboard strokes; it was only later that writing macros began to require programming skills). In the district court, Lotus successfully argued that this was copyright infringement. In contrast, Borland, which eventually won the case on appeal, argued that the menu structure constituted a system. Kahn felt so strongly about pursuing the case that he called it a crusade and the company spent tens of millions of dollars on it.
"We don't believe anyone ever organized menus because they were expressive, or because the looked good," Kahn said at the time. "Print is next to Load because of functional reasons." Expression can be copyrighted; functionality instead is patented. Secondly, he argued, "In software, innovation is driven fundamentally by compatibility and interoperability." And so companies reverse-engineer: someone goes in a room by themselves and deconstructs the software or hardware and from that produces a functional specification. The product developers then see only that specification and from it create their own implementation. I suppose a writer's equivalent might be if someone read a lot of books (or Joseph Campbell's Hero With a Thousand Faces), broke down the stories to their essential elements, and then handed out pieces of paper that specified, "Entertaining and successful story in English about an apparently ordinary guy who finds out he's special and is drawn into adventures that make him uncomfortable but change his life." Depending on whether the writer you hand that to is Neil Gaiman, JRR Tolkien, or JK Rowling, you get a completely different finished product.
The value to the public of the Lotus versus Borland decision is that it enabled standards. Imagine if every piece of software had to implement a different keystroke to summon online help, for example (or pay a license fee to use F1). Or think of the many identical commands shared among Internet Explorer, Firefox, Opera, and Chrome: would users really benefit if each browser had to be completely different, or if Mosaic had been able to copyright the lot and lock out all other comers? This was the argument that As the EFF made in its amicus brief, that allowing the first developer of a new type of software to copyright its interface could lock up that technology and its market or 75 years or more.
In the mid 1990s, Apple - in a case that, as Harvard Business Review highlights, was very similar to this one - sued Microsoft over the "look and feel" of Windows. (That took a particular kind of hubris, given that everyone knows that Apple copied what it saw at Xerox to make that interface in the first place.) Like that case (and unlike Lotus versus Borland), Apple versus Samsung revolves around patents (functionality) rather than copyright (expression). But the fundamental questions in all three cases are the same: what is a unique innovation, what builds on prior art, and what is dictated by such externalities as human anatomy and psychology and the expectations we have developed over decades of phone and computer use?
What matters to Apple and Samsung is who gets to sell what in which markets. We, however, have a lot more important skin in this game: what is the best way to foster innovation and serve consumers? In Apple's presentation on Samsung's copying, Apple makes the same tired argument as the music industry: that if others can come along and copy its work it won't have any incentive to spend five years coming up with stuff like the iPad. Really? As Allworth notes, is that what they did after losing the Microsoft case? If Apple had won then and owned the entire desktop market, do you think they'd have ever had the incentive to develop the iPad? We have to hope that copying wins.
Update: Philippe Kahn notes that the ultimate cost of Borland vs Lotus through to the Supreme Court was $25 million over seven years. While it set an important precedent, he argues that it would favor Apple, and not Samsung. 29/8/12
Wendy M. Grossman's Web site has an extensive archive of her books, articles, and music, and an archive of all the earlier columns in this series.
Share this article











Comments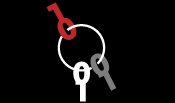 Latest Articles
Featured Article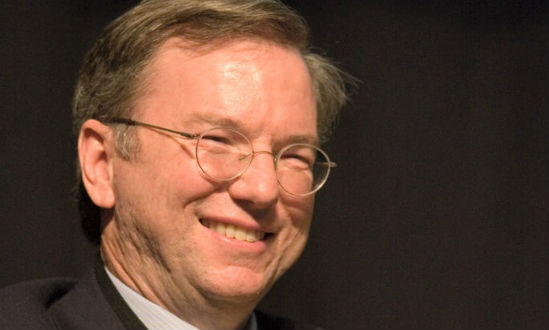 Wendy M. Grossman responds to "loopy" statements made by Google Executive Chairman Eric Schmidt in regards to censorship and encryption.
ORGZine: the Digital Rights magazine written for and by Open Rights Group supporters and engaged experts expressing their personal views
People who have written us are: campaigners, inventors, legal professionals , artists, writers, curators and publishers, technology experts, volunteers, think tanks, MPs, journalists and ORG supporters.
ORG Events