Only the paranoid
'The problem with Facebook's privacy controls... is that they exist'.
Image: By factoryjoe on Flickr: CC BY-NC-SA 2.0
Yesterday's news that the Ramnit worm has harvested the login credentials of 45,000 British and French Facebook users seems to me a watershed moment for Facebook. If I were an investor, I'd wish I had already cashed out. Indications are, however, that founding CEO Mark Zuckerberg is in it for the long haul, in which case he's going to have to find a solution to a particularly intractable problem: how to protect a very large mass of users from identity fraud when his entire business is based on getting them to disclose as much information about themselves as possible.
I have long complained about Facebook's repeatedly changing privacy controls. This week, while working on a piece on identity fraud for Infosecurity, I've concluded that the fundamental problem with Facebook's privacy controls is not that they're complicated, confusing, and time-consuming to configure. The problem with Facebook's privacy controls is that they exist.
In May 2010, Zuckerberg enraged a lot of people, including me, by opining that privacy is no longer a social norm. As Judith Rauhofer has observed, the world's social norms don't change just because some rich geeks in California say so. But the 800 million people on Facebook would arguably be much safer if the service didn't promise privacy - like Twitter. Because then people wouldn't post all those intimate details about themselves: their kids' pictures, their drunken, sex exploits, their incitements to protest, their porn star names, their birth dates... Or if they did, they'd know they were public.
Facebook's core privacy problem is a new twist on the problem Microsoft has: legacy users. Apple was willing to make earlier generations of its software non-functional in the shift to OS X. Microsoft's attention to supporting legacy users allows me to continue to run, on Windows 7, software that was last updated in 1997. Similarly, Facebook is trying to accommodate a wide variety of privacy expectations, from those of people who joined back when membership was limited to a few relatively constrained categories to those of people joining today, when the system is open to all.
Facebook can't reinvent itself wholesale: it is wholly and completely wrong to betray users who post information about themselves into what they are told is a semi-private space by making that space irredeemably public. The storm every time Facebook makes a privacy-related change makes that clear. What the company has done exceptionally well is to foster the illusion of a private space despite the fact that, as the Australian privacy advocate Roger Clarke observed in 2003, collecting and abusing user data is social networks' only business model.
Ramnit takes this game to a whole new level. Malware these days isn't aimed at doing cute, little things like making hard drive failure noises or sending all the letters on your screen tumbling into a heap at the bottom. No, it's aimed at draining your bank account and hijacking your identity for other types of financial exploitation.
To do this, it needs to find a way inside the circle of trust. On a computer network, that means looking for an unpatched hole in software to leverage. On the individual level, it means the malware equivalent of viral marketing: get one innocent bystander to mistakenly tell all their friends. We've watched this particular type of action move through a string of vectors as the human action moves to get away from spam: from email to instant messaging to, now, social networks. The bigger Facebook gets, the bigger a target it becomes. The more information people post on Facebook - and the more their friends and friends of friends friend promiscuously - the greater the risk to each individual.
The whole situation is exacerbated by endemic, widespread, poor security practices. Asking people to provide the same few bits of information for back-up questions in case they need a password reset. Imposing password rules that practically guarantee people will use and reuse the same few choices on all their sites. Putting all the eggs in services that are free at point of use and that you pay for in unobtainable customer service (not to mention behavioral targeting and marketing) when something goes wrong. If everything is locked to one email account on a server you do not control, if your security questions could be answered by a quick glance at your Facebook Timeline and a Google search, if you bank online and use the same passwords throughout...you have a potential catastrophe in waiting.
I realize not everyone can run their own mail server. But you can use multiple, distinct email addresses and passwords, you can create unique answers on the reset forms, and you can limit your exposure by presuming that everything you post *is* public, whether the service admits it or not. Your goal should be to ensure that when - it's no longer safe to say "if" - some part of your online life is hacked the damage can be contained to that one, hopefully small, piece. Relying on the privacy consciousness of friends means you can't eliminate the risk; but you can limit the consequences.
Facebook is facing an entirely different risk: that people, alarmed at the thought of being mugged, will flee elsewhere. It's happened before.
Wendy M. Grossman's Web site has an extensive archive of her books, articles, and music, and an archive of all the earlier columns in this series.
Share this article











Comments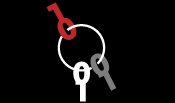 Latest Articles
Featured Article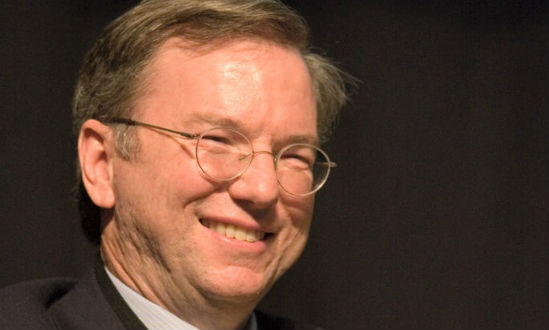 Wendy M. Grossman responds to "loopy" statements made by Google Executive Chairman Eric Schmidt in regards to censorship and encryption.
ORGZine: the Digital Rights magazine written for and by Open Rights Group supporters and engaged experts expressing their personal views
People who have written us are: campaigners, inventors, legal professionals , artists, writers, curators and publishers, technology experts, volunteers, think tanks, MPs, journalists and ORG supporters.
ORG Events