Private Parts
As the dust settles over the EU Data Protection reforms, Wendy Grossman analyses them from a privacy angle
Image: By Sean MacEntee @Flickr [CC BY 2.0 licence]
In 1995, when the EU Data Protection Directive was passed, Facebook founder and CEO Mark Zuckerberg was 11 years old. Google was three years away from incorporation. Amazon.com was a year old and losing money fast enough to convince many onlookers that it would never be profitable; the first online banner ads were only months old. It was the year eBay and Yahoo! were founded and Netscape went public. This is how long ago it was: CompuServe was a major player in online services, AOL was just setting up its international services, and both of them were still funded by per-minute usage fees.
In other words: even when it was published there were no Internet companies whose business models depended on exploiting user data. During the years it was being drafted only posers and rich people owned mobile phone, selling fax machines was a good business, and women were still wearing leggings the *first* time. It's impressive that the basic principles formulated then have held up well. Practice, however, has been another matter.
The discussions that led to the publication in January of a package of reforms to the data protection rules began in 2008. Discussions among data protection commissioners, Peter Hustinx, the European Data Protection Supervisor, said at Thursday's Westminster eForum on data protection and electronic privacy, produced a consensus that changes were needed, including making controllers more accountable, increasing "privacy by design", and making data protection a top-level issue for corporate governance.
These aren't necessarily the issues that first spring to mind for privacy advocates, particularly in the UK, where many have complained that the Information Commissioner's Office has failed (it was, for example, out of step with the rest of the world with respect to Google's Street View). Privacy International has a long history of complaints about the ICO's operation. But even the EU hasn't performed as well as citizens might hope under the present regime: PI also exposed the transfer of SWIFT financial data to the US, while Edward Hasbrouck has consistently and publicly opposed the transfer of passenger name record data from the EU to the US.
Hustinx has published a comprehensive opinion of the reform package. The details of both the package itself and the opinion require study. But some of the main points are an effort to implement a single regime and the rights to erasure (aka the right to be forgotten), require breach notification within 24 hours of discovery, strengthen the data protection authorities and make them more accountable.
Of course, everyone has a complaint. The UK's deputy information commissioner, David Smith, complained that the package is too prescriptive of details and focuses on paperwork rather than privacy risk. Lord McNally, Minister of State at the Ministry of Justice, complained that the proposed fines of up to 2 percent of global corporate income are disproportionate and that 24 hours is too little time. Hustinx outlined his main difficulties: that the package has gaps, most notably surrounding the transfer of telephone data to law enforcement; that fines should be discretionary and proportionate rather than compulsory; and that there remain difficulties in dealing with national and EU laws.
We used to talk about the way the Internet enabled the US to export the First Amendment. You could, similarly, see the data protection laws as the EU's effort to export privacy rules; a key element is the prohibition on transferring data to countries without similar regimes - which is why the SWIFT and PNR cases were so problematic. In 1999, for a piece that's now behind Scientific American's paywall, PI's Simon Davies predicted that US companies might find themselves unable to trade in Europe because of data flows. Big questions, therefore, revolve around the business corporate rules, which allow companies to transfer data to third countries without equivalent data protection as long as the data stays within their corporate boundaries.
The arguments over data protection law have a lot in common with the arguments over copyright. In both cases, the goal is to find a balance of power between competing interests that keeps individuals from being squashed. Also like copyright, data protection policy is such a dry and esoteric subject that it's hard to get non-specialists engaged with it. Hard, but not impossible: copyright has never had a George Orwell to make the dangers up close and personal. Copyright law began, Lawrence Lessig argued in (I think it was) Free Culture, as a way to curb the power of publishers (although by now it has ended up greatly empowering them). Similarly while most of us may think of data protection law as protecting the abuse of personal data, a voice argued from the floor yesterday that the law was originally drafted to enable free data transfers within the single market.
There is another similarity. Rightsholders and government policymakers often talk as though the population-at-large are consumers, not creators in their own right. Similarly, yesterday, Mydex's David Alexander had this objection to make: "We seem to keep forgetting that humans are not just subjects, but participants in the management of their own personal data...Why can't we be participants?"
Wendy M. Grossman's Web site has an extensive archive of her books, articles, and music, and an archive of all the earlier columns in this series.
Tags
Share this article











Comments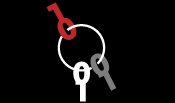 Latest Articles
Featured Article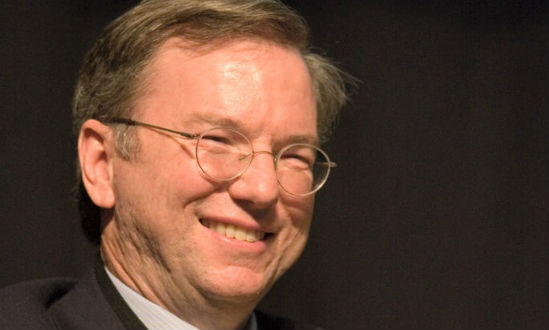 Wendy M. Grossman responds to "loopy" statements made by Google Executive Chairman Eric Schmidt in regards to censorship and encryption.
ORGZine: the Digital Rights magazine written for and by Open Rights Group supporters and engaged experts expressing their personal views
People who have written us are: campaigners, inventors, legal professionals , artists, writers, curators and publishers, technology experts, volunteers, think tanks, MPs, journalists and ORG supporters.
ORG Events