Survival Instincts
Wendy Grossman tells us the real divide Sandy provoked in New York City was of a digital matter: those who can work remotely and those who can't. She explores the extent to which the internet has made the City more resilient.
Image: CC BY-NC Barry Yanowitz
The biggest divide in New York this week, in the wake of Hurricane Sandy has been, as a friend pointed out, between the people who had to worry about getting to work and the people who didn't. Reuters summed this up pretty well. Slightly differently, The Atlantic had it as three New Yorks: one underwater, one dark and dry, and one close to normal. The stories I've read since by people living in "dark and dry" emerging into the light at around 40th street bear out just how profound the difference is between the powerless and the empowered - in the electrical sense.
This is not strictly speaking about rich and poor (although the Reuters piece linked above makes the point that the city is more economically divided than it has been in some time); the Lower Manhattan area known as Tribeca, for example, is home to plenty of wealthy people - and was flooded. Instead, my friend's more profound divide is about whether you do the kind of work that requires physical presence. Freelance writers, highly paid software engineers, financial services personnel, and a load of other people can work remotely. If your main office is a magazine or a large high-technology company like, say, Google, whose New York building is at 15th and 8th, as long as you have failover systems in place so that your network and data centres keep operating, your staff can work from wherever they can find power and Internet access. Even small companies and start-ups can keep going if their systems are built on or can failover to the right technology.
One of my favourite New York retailers, J&R(they sell everything from music to computers from a series of stores in lower Manhattan, not far from last year's Occupy Wall Street site), perfectly demonstrated this digital divide. The web site noted Thursday that its shops, located in "dark and dry", are all closed, but the web site is taking orders as normal.
Plumbers, doormen, shop owners, restaurateurs, and fire fighters, on the other hand, have to be physically present - and they are vital in keeping the other group functioning. So in one sense the internet has made cities much more resilient, and in another it hasn't made a damn bit of difference.
The internet was still very young when people began worrying about the potential for a "digital divide". Concerns surfaced early about the prospects for digital exclusion of vulnerable groups such as the elderly and, the cognitively impaired, as well as those in rural areas poorly served by the telecommunications infrastructure and the poor. And these are the groups that, in the UK, efforts at digital engagement are intended to help.
Yet the more significant difference may not be who *is* online - after all, why should anyone be forced online who doesn't want to go? - but who can *work* online. Like traveling with only carry-on luggage, it makes for a more flexible life that can be altered to suit conditions. If your physical presence is not required, today you avoided long lines and fights at gas stations, traffic jams approaching the bridges and tunnels, waits for buses, and long trudges from the last open subway station to your actual destination.
This is not the place to argue about climate change. A single storm is one data point in a pattern that is measured in timespans longer than those of individual human lives.
Nonetheless, it's interesting to note that this storm may be the catalyst the US needed to stop dragging its feet. As Business Week indicates, the status quo is bad for business, and the people making this point are the insurance companies, not scientists who can be accused of supporting the consensus in the interests of retaining their grant money (something that's been said to me recently by people who normally view a scientific consensus as worth taking seriously).
There was a brief flurry of argument this week on Dave Farber's list about whether the internet was designed to survive a bomb outage or not. I thought this had been made clear by contemporary historians long ago: that while the immediate impetus was to make it easy for people to share files and information, DARPA's goal was very much also to build resilient networks. And, given that New York City is a telecommunications hub it's clear we've done pretty well with this idea, especially after the events of September 11, 2001 forced network operators to rethink their plans for coping with emergencies.
It seems clear that the next stage will be to do better at coming up with better strategies for making cities more resilient. Ultimately, the cause of climate change doesn't matter: if there are more and more "freak" weather patterns resulting on more and more extreme storms and natural disasters, then it's only common sense to try to plan for them: disaster recovery for municipalities rather than businesses. The world's reinsurance companies - the companies that eventually bear the brunt of the costs - are going to insist on it.
Wendy M. Grossman's web site has an extensive archive of her books, articles, and music, and an archive of earlier columns in this series.
Tags
Share this article











Comments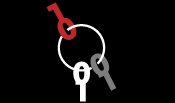 Latest Articles
Featured Article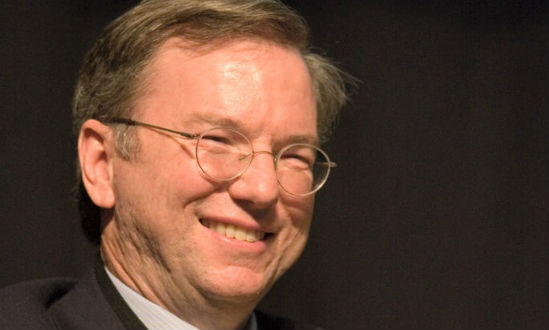 Wendy M. Grossman responds to "loopy" statements made by Google Executive Chairman Eric Schmidt in regards to censorship and encryption.
ORGZine: the Digital Rights magazine written for and by Open Rights Group supporters and engaged experts expressing their personal views
People who have written us are: campaigners, inventors, legal professionals , artists, writers, curators and publishers, technology experts, volunteers, think tanks, MPs, journalists and ORG supporters.
ORG Events