The lesson we must never forget
Jon Fuller, anti-censorship campaigner with the Consenting Adult Action Network, gives his argument on what is wrong - in terms of privacy and civil liberties - with extreme pornography laws, and how cases like Simon Walsh's play out like a 21st Century ducking stool.
Image: freely available via Cornell University Library
 Following a brutal killing in 2003 in which the murderer (Graham Coutts) was found to have regularly accessed violent pornography online, a campaign was launched to make the possession of extremely violent imagery a criminal offence.
The last Labour government conducted a public consultation, in which most respondents explained the dangers in proceeding with legislation of the nature proposed. But government pressed on; was warned again of the dangers in the House of Lords, but the legislation (CJIA 2008) was passed, criminalising possession of 4 categories of extreme pornography.
Two categories were easy to understand and, provided you know, are easy to comply with – you must not possess any images that depict sex with an animal (bestiality) or a dead person (necrophilia). The other two categories were of particular concern to civil liberties campaigners. They criminalise possession of images that depict sexual violence that is life threatening and/or images that could cause serious injury to breasts, anus or genitals.
Many will be tempted to say "that sounds reasonable", but Government categorically refused to spell out precisely what these clauses mean and said that interpretation would be decided by the courts, on "a case by case basis", over the years to come (the legislation came into force in 2009). Those of us concerned by this asked some simple questions, for example, does "serious injury" to genitals include a "Prince Albert" style of body piercing? But we still do not know if a nipple or genital piercing or a tattoo constitutes serious injury.
Since the legislation came into force, over 2,600 people have been charged, thousands more cautioned by police and over 150 convicted in court. This data indicates that large numbers of cases are still to reach full trial: -
Crown Prosecution Service data on people charged and reaching a first hearing in magistrates court:
| | | | | |
| --- | --- | --- | --- | --- |
|   | 2008/9 | 2009/10 | 2010/11 | 2011/12 |
| S63(7)(a): life threatening | 0 | 5 | 38 | 40 |
| S63(7)(b):serious injury to breasts, anus or genitals | 0 | 52 | 132 | 102 |
| S63(7)(c):necrophilia | 0 | 0 | 0 | 6 |
| S63(7)(d): bestiality | 2 | 213 | 995 | 1171 |
| Total | 2 | 270 | 1165 | 1319 |
Ministry of Justice data on convictions:
| | | |
| --- | --- | --- |
|   | 2010 | 2011 |
| S63(7)(a): life threatening | 0 | 3 |
| S63(7)(b): serious injury to breasts, anus or genitals | 9 | 11 |
| S63(7)(c): necrophilia | 0 | 0 |
| S63(7)(d): bestiality | 48 | 67 |
| Total | 57 | 81 |
 In August a barrister, Simon Walsh, ended up in court charged with possession of various material. He had apparently been sent  an e-mail depicting some images of activities in which he had been a participant. The police initially were concerned that some could feature an underage male and that fetish wear (a gas mask) could constitute "life threatening" because it could restrict breathing. Other images included male on male "fisting" and "urethral sounding" (in which a rod is inserted into the penis to heighten sexual pleasure).
Now, this might all sound a tad unconventional, some might find it downright kinky, others might be horrified but, we in CAAN, believed there was only one issue – did the images portray anyone under the age of consent? We could not understand why the other "extreme pornography" elements were prosecuted. Thankfully the utterly stupid suggestion that a gas mask was "life threatening" (a machine intended to save life) was dropped before the trial but the other two elements were put to a jury.
Not only did the jury accept evidence that the male in question was an adult but it also determined that the images depicting "fisting" and "urethral sounding" did not constitute serious injury to anus or genitals (they are not illegal to perform so how can imagery that depicts legal activities be criminalised?). During the process of proving his innocence every private, intimate detail of Simon's sex life was aired in public. This being the UK, his career, his ambitions and his life plans were utterly destroyed. He seriously contemplated suicide, while weighing the implications of the options before him.
There is a lesson from this that we must never forget. When government shows arrogance, ignores intelligent, considerate and humane representations to new legislation, we must expect the worst. What we see in CJIA 2008 is the 21st century equivalent of the ducking stool, where you must be utterly destroyed if you are to prove your innocence. Plead guilty and you will avoid publicity, humiliation for your family and receive a lighter sentence.
You might think that CJIA 2008 represents the most extreme abuse of natural justice but it gets worse. Most will be appalled that images of bestiality even exist but poorly conceived and drafted legislation threw up another travesty of justice.
Last year a man forwarded a joke e-mail which became known as the infamous "Tiger Porn" case. It featured a man in a tiger suit in simulated sex with a tiger, with the punch-line "it beats eating Frosties". He too ended up in court but was duly acquitted.  Yet, despite these acquittals, the Crown Prosecution Service has categorically refused to update its guidance on what adults can and cannot choose to watch. So tomorrow someone you know might have their life plans destroyed if they send a viral joke or retain images relating to intimate body piercings or tattoos.
People into BDSM and, post "50 Shades of Gray", you might be forgiven for thinking that's most are in particular danger if they view anything that depicts the goings-on between Anastasia and Christian.  But remember one more point – if you get any of this wrong, if you make a simple error of judgement, you stand to face up to 3 years in prison, a £5,000 fine and being placed on the sex offenders register. 
We must never forget the lesson that this teaches. We must never trust government to act sensitively, in the best interests of all; we must never trust the House of Lords to stop bad legislation; and we can never trust the enforcement agencies to protect us where Parliament fails. We have to stop bad legislation before it is enacted.
Jon Fuller: Anti-censorship campaigner with the Consenting Adult Action Network  www.caan.org.uk He can be contacted at info@caan.org.uk
Share this article











Comments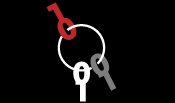 Latest Articles
Featured Article
Wendy M. Grossman responds to "loopy" statements made by Google Executive Chairman Eric Schmidt in regards to censorship and encryption.
ORGZine: the Digital Rights magazine written for and by Open Rights Group supporters and engaged experts expressing their personal views
People who have written us are: campaigners, inventors, legal professionals , artists, writers, curators and publishers, technology experts, volunteers, think tanks, MPs, journalists and ORG supporters.
ORG Events