Content is King
Wendy M. Grossman takes a look at two big stories this week that both deal primarily with content and its owners.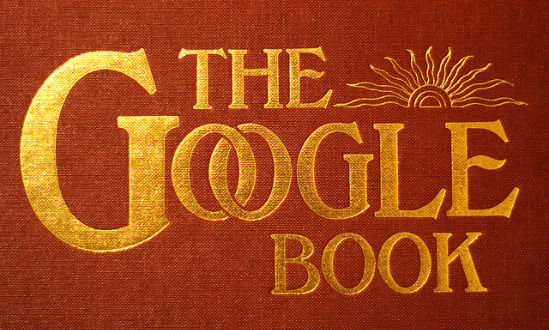 Content is King
Image: The Google Book by Jim Barter via Flickr (CC BY 2.0)
Two big stories this week, both, in their separate ways, about content and its owners. 

The first was the final despatch of the Google Books lawsuit by judge Denny Chin of the United States Court of Appeals for the Second Circuit. This thing has been percolating since 2005, a year after Google started its scanning project; the history is probably best explained in this 2011 article by Pamela Samuelson (PDF). Briefly, Google got sued, first by publishers and then by authors; and settlements of the lawsuits were rejected on all sorts of grounds. Now, the last of these has been dismissed - a judgment that has been widely welcomed as a win for fair use and innovation: by Wired, the Washington Post, the New York Times, the Guardian and digital libraries expert Karen Coyle.

The Authors Guild plans to appeal, but I'd suggest they try asking their members first how many of them actually use Google Books. I bet the answer will be: lots, just like Judge Chin's law clerks. I'd like to see alternatives (because I would like to stick to the terms of my 2010 divorce from Google, but the fact is it's damn useful to have a searchable repository that opens up access to work that otherwise increasingly might as well not exist. The best news about this decision really isn't the effect on Google; rather it's that by ruling that scanning books and allowing searches to return small chunks of their contents is fair use the court has opened the way for others to do the same thing. You may argue that very few others have Google's resources, but that doesn't have to stay true: Wikipedia, Open Street Map, and Open Corporates have all shown what can be done with collaborative hard work; why not Open Books? 

Coyle, who makes the point that libraries have played a vital role in securing this judgment (the judge in the case frequently cites the American Library Association's amicus brief (PDF), welcomes the ruling as "an opportunity to rethink digital scholarship based on materials produced before information was in digital form." What she does call for, however, is a project to correcting the OCR errors in those scans. 
The second big story of the week is, of course, the release of the text of the copyright chapter of the draft Trans-Pacific Partnership treaty, which until now has been kept secret. The guts of the actual provisions have already been helpfully analyzed; see for example Dan Gillmor in the Guardian, Canadian legal scholar Michael Geist, and James Love at Knowledge Ecology International, who calls it "bad for access to knowledge, bad for access to medicine, and profoundly bad for innovation". 
What's clear, since the leaked chapter includes the detail of which country is pushing for which provision, is that the US is taking the lead in trying to expand intellectual property rights and shrink the exceptions to them. In Geist's analysis, he notes that his country is often one of the lead opponents. Which in turn means that  the interests of ordinary Americans, as opposed to rightsholders, are being better protected by Canada than by the US government we actually pay to do it. 

Love also writes eloquently about the many problems surrounding the secrecy of the negotiations - secrecy that extends even to much of the US Congress.
This is one time when it's absolutely clear that the negotiating parties cannot claim that they didn't know these provisions were contentious. There were – famously - street demonstrations to block the first attempt at getting these policies into international law, the SOPA and ACTA treaties. It wasn't just the improbability of people caring that much about what used to be such an obscure area of law – it was also that the demonstrations were in outdoors in mid-winter in places like Poland and Sweden. 

But what matters even more than the reality is the principle. Even if TPP weren't a shady backroom effort to sneak the widely despised provisions of the deceased SOPA and ACTA into law, the secrecy would still be wrong. Even if you could make a reasonable case that there are parts of the treaty that are genuinely sensitive for security reasons, there is no possible way the copyright provisions are among them. But it is a shady backroom effort. The street demonstrations against ACTA must have left them in no doubt about its unpopularity. They can't say they didn't know how many people, experts, and organizations believe that expanding intellectual property rights is both morally and economically wrong. 
What's that line that the security services and law enforcement are always telling us to justify installing privacy-invasive systems "for your safety"? Ah, yes: if you have nothing to hide, you have nothing to fear. Shouldn't this be more applicable to governments negotiating international treaties that are going to become domestic law than to ordinary citizens who just want to see their doctor in private? 
Wendy M. Grossman's Website has an extensive archive of her books, articles, and music, and an archive of earlier columns in this series. Stories about the border wars between cyberspace and real life are posted occasionally during the week at the net.wars Pinboard or follow on Twitter.
Share this article











Comments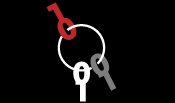 Latest Articles
Featured Article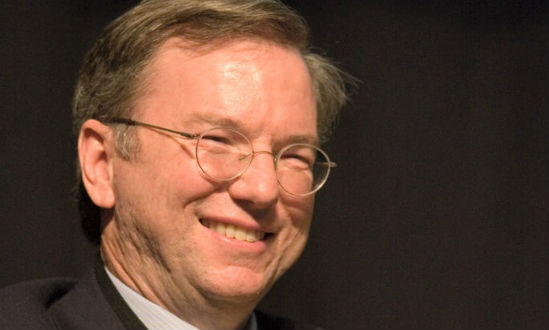 Wendy M. Grossman responds to "loopy" statements made by Google Executive Chairman Eric Schmidt in regards to censorship and encryption.
ORGZine: the Digital Rights magazine written for and by Open Rights Group supporters and engaged experts expressing their personal views
People who have written us are: campaigners, inventors, legal professionals , artists, writers, curators and publishers, technology experts, volunteers, think tanks, MPs, journalists and ORG supporters.
ORG Events