In memory of Aaron Swartz
Image: CC BY-SA 2.0 Flickr: ragesoss
Computer programmer and internet activist Aaron Swartz committed suicide on Friday, 11 January.
Swartz was famous for developing the RSS software and helping to code news aggregation website and internet forum Reddit. He is primarily remembered, however, for his struggle for open access to information and the protection of digital rights. Lawrence Lessig, academic scholar on copyright issues and Swartz's friend said, "Aaron had literally done nothing in his life 'to make money' . . . Aaron was always and only working for (at least his conception of) the public good."
In July 2011 US Attorney for Massachusetts, Carmen Ortiz, charged Swartz with downloading four million academic journals from digital library JSTOR, in order to make the documents public. The authors of the articles on JSTOR do not receive the money paid by academic institutions to view their work, instead this money goes to the publishers. Despite the fact that JSTOR dropped its case against Swartz, after being assured he would not be distributing the documents, the prosecution continued. The charges carried a maximum sentence of thirty-five years and a fine of up to one million dollars. It is important to note that the documents in question were available for free on Massachusetts Institute of Technology's campus in digital form.
The government was repeatedly criticised for its overzealousness of the use of the Computer Fraud and Abuse Act. Its anti-hacking provisions were interpreted to include violations of a website's terms of service or policy. This left millions of internet users guilty of engaging in criminal conduct, according to a federal appeals court.
Lessig pondered on the prosecutors' obsession to brand him a felon, "Near the end, due to this overwhelming and expensive case, Swartz ended up spending all the wealth he had accumulated from his past achievements, while at the same time slumping deeper into the depression that eventually took his life."
A few days after Swartz was charged, Greg Maxwell used JSTOR, legally this time, to download more than 18,000 scientific papers, and make them available to the public via The Pirate Bay. In a manifesto accompanying the 33 gigabyte upload, Maxwell proclaims, "As far as I can tell, the money paid for access today serves little significant purpose except to perpetuate dead business models. The 'publish or perish' pressure in academia gives the authors an impossibly weak negotiating position."
He argues that transparency and free access to scientific knowledge should be encouraged since they will only benefit humankind as a whole. The purpose of  US copyright was to enhance progress in the arts and sciences, not suffocate it in the industry's vice-grip. Critics of the legislation under which Swartz was arrested are suggesting that there is something fundamentally broken about something which forces young, talented individuals to tip-toe around tenuous laws, "hiding hard-drives in closets in order ask basic and important questions about our work".
Shortly after Maxwell's actions JSTOR announced they would be making all of their public domain material available free of charge. They said his actions were influential in that decision, but they already had plans to do so.
Swartz, Maxwell, and other hacktivists' actions have not been ignored by more powerful actors. In July 2011 the European Commission launched a call for a public consultation how research data could be more available and scientific journals more readily available. Their goal is for 60% of European publicly-funded research articles to be available to everyone by 2016. 84% of those questioned believed that there is not adequate free access to research journals and only 25% of researchers share their work publicly.
In addition, the Electronic Frontier Foundation (EFF), an American non-profit organisation similar to ORG, has used Swartz's death as a rallying call for reform of computer hacking laws. They claim the laws are both too broad, and too vague to be proportional to the harm caused, with punishments too severe for what are essentially victimless crimes. In particular, the EFF mentions the case of United States v. Drew. The Act's vague use of the word "authorisation" allowed the state in this case to attempt to prosecute by claiming that violating the terms of use of the website was deemed as "unauthorised access". 
To go back to Swartz, Lessig called his prosecutors bullies, that is accurate. The playground, however, is much bigger, and the bully has a lot more at his disposal than his bare fists. There needs to be more of a public outcry against knee-jerk reactions to stifling free access to information, or the Great Firewall will extend far beyond China. In the words of Swarz's family, "Aaron's death is not simply a personal tragedy. It is the product of a criminal justice system rife with intimidation and prosecutorial overreach. Decisions made by officials in the Massachusetts U.S. Attorney's office and at MIT contributed to his death. […] Today, we grieve for the extraordinary and irreplaceable man that we have lost."
In a beautifully fitting tribute, academics have banded together on Twiiter with the hashtag #pdftribute to upload their work online, free of charge.
Share this article











Comments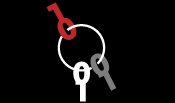 Latest Articles
Featured Article
Wendy M. Grossman responds to "loopy" statements made by Google Executive Chairman Eric Schmidt in regards to censorship and encryption.
ORGZine: the Digital Rights magazine written for and by Open Rights Group supporters and engaged experts expressing their personal views
People who have written us are: campaigners, inventors, legal professionals , artists, writers, curators and publishers, technology experts, volunteers, think tanks, MPs, journalists and ORG supporters.
ORG Events