Are UK Freedom of Speech Laws Obscene?
Calum Grant looks at the limits of free speech in Britain today.
Image: See No Evil by Tim Ellis CC BY-NC 2.0
While most writers fear that the worst consequences of publishing a work of fiction are scathing reviews - or worse still no reviews at all - one doesn't seriously consider being forced to pay hefty fines or sentenced to jail time. However, as recently as 1960 a publishers legal defence team felt compelled to call no less than thirty five expert witnesses to avoid exactly this fate for their client. They were tasked with trying to demonstrate the literary merits of a novel in order not to be prosecuted for obscenity – a draconian law that is still on the books and enforced to this day. 
The book in question was D. H. Lawrence's 'Lady Chatterley's Lover', and the law it was being prosecuted under was the Obscene Publications Act of 1959. Obscenity laws had been in force for over two hundred years at the time, but in recognising the problematic nature of such laws in the wake of the social liberalisation of post war Britain the Labour opposition MP Rory Jenkins introduced a bill to update them to attempt to accommodate such changes. 
The trial was seen as a test case of Section 4 of the Act, which stipulated a permissible defence should be granted to works that were 'in the interests of science, literature, art or learning, or other objects of general concern.' While those ignorant of the contents of Lawrence's book may now be rather curious to learn of its contents, given that they lead to such seemingly extreme action, one should first of all ask what grounds should a liberal democracy require an obscenity law in the first instance? 
The UK is a nation which is ever quick to recognise and point out its proud tradition of freedom of speech, and it being a central tenet necessary in the make up of our democracy and society. Such sentiments, however, ignore that such freedoms were only codified in law as recently as 1998, over 200 years behind our American cousins, and even then under various conditions and caveats. These include Blasphemy still being illegal up until 2008, Section 5 of the Public Order Act of 1986 being used to effectively make causing insult a crime, the infamous introduction of the Racial and Religious Hatred Act of 2006 which outlaws using language which could incite hatred toward a group or person on the bass of their religion, and of the course the aforementioned Public Obscenity Act of 1959.
The need for Obscenity laws historically in Britain arose in order to convict Edmund Curll, for publication of 'Venus in the Cloister' in 1724. This was the '50 Shades of Gray' of its day, following a discourse between two nuns in which the elder is informing and instructing the younger in the ways of numerous acts nuns then as now promise no to partake in. Curll's conviction set a precedent in English law, which eventually culminated in the Public Obscenity act of 1857. The more authoritative social structure of the time may have led people not to so readily question where the line was drawn on whether something meets the requirements to be labelled obscene, indeed the act itself didn't see the need to define it and left the interpretation open to the courts to decide.
And decide they did, in a land mark case that gave rise to the 'Hinklin test', which is still used to this day to determine whether something is or is not obscene. The case of Regina vs. Hicklin concerned the publication of a pamphlet outlining some lines of questioning Priests were subjecting women to in confession. The outcome resulted in setting the legal precedent that defined obscenity, being materials which 'deprave and corrupt those whose minds and open to such immoral influences'. While such a definition may have been appropriate for the social standards of the day one wonders the exact extent of depravity which is acceptable to probe, and whose minds were its authors were considering as being more susceptible to wicked reprogramming.
One recent example of an individual being prosecuted under the Act took place in 2008, for a blog post on a fantasy pornography website. Given the depths of depravity to be found in such places it is fascinating wondering how this one post on the site, amidst thousands of sites just like it made it to court. The Internet Watch Foundation however brought this particular work of fiction, involving the kidnap and murder of the pop group Girls Aloud,to the attention of police. The prosecution's argument hinged on how easily accessible such material was to vulnerable people, especially younger fans of the group. One must gawk at how inept they expected such peoples internet searches to be, and the foolish propensity they'd need to follow through in trawling such pages to get to the story. It's relatively safe to say such material cannot be readily dredged up except by those seeking to find them. The case was dismissed on lack of evidence by the prosecution.
The Act which masquerades as being a hindrance to the obscene materials must surely be called out for what it is: a crude form of censorship. The idea that something is so lewd it needs to be taken out of the public sphere to protect our weak and malleable minds is so regressive it would be comical, were it not the case that this Act is still on the books and being enforced. What's more, an obscenity law attacks citizen's liberty and agency to decide for themselves what they find offensive and unacceptable, and is intrinsically patriarchal by the nature of the way the courts must enforce any such rulings.
The number of cases the act is being used to prosecute has thankfully been in steady decline for the past twenty years, though it was used to ban the last book on these shores as recently as 1991 – a decision which was later overturned. It does however remains the case that authors, bloggers, artists and web users can't rule out prosecution attempts being brought against under it while it is still at the disposal of the crown prosecution.
Calum Grant is a freelance writer based in London. He has a background in physics and biology research, and science and mathematics teaching. 
Share this article











Comments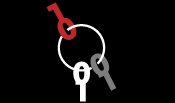 Latest Articles
Featured Article
Wendy M. Grossman responds to "loopy" statements made by Google Executive Chairman Eric Schmidt in regards to censorship and encryption.
ORGZine: the Digital Rights magazine written for and by Open Rights Group supporters and engaged experts expressing their personal views
People who have written us are: campaigners, inventors, legal professionals , artists, writers, curators and publishers, technology experts, volunteers, think tanks, MPs, journalists and ORG supporters.
ORG Events