Looking back ORGzine in January: What did you miss?
As well as being the start of a new year, January was my first month editing ORGzine. I've learnt a lot and I'm looking forward to bringing you the best discussions of digital rights in February. If you missed anything in the last month, here's a round-up to help you catch up!
Image: CC BY 2.0 Flickr: woodleywonderworks
January 1st was Public Domain Day, when work which has come out of copyright that year is released into the public domain. We marked this day somewhat belatedly at the end of the month with a pair of articles, one an explanation of why the public domain is shrinking and changes to copyright law, accompanied by some amazing graphics. We also questioned the assumption that terrible things happen when work enters the public domain.
We remembered the sad passing of internet activist Aaron Swartz in an obituary, which discusses the injustices he was subject to.
We marked International Data Privacy day with an article about anonymity and privacy, and an anonymously written article about the quest to retain privacy within the blogging sphere.
Also this month was a discussion of whether censoring "pirate" sites works. The author of the research in question will be talking about his findings in more detail in February's ORgzine. Another article looked at the five next big challenges for internet activism. We also looked at the future of government's priorities for broadband. We also looked at the recent censorship of Google in China, and how the internet is censored in the rest of the world.
Wendy M Grossman enlightened us on a range of issues this month, from attempts to download apps to her new phone anonymously, the relationship between free internet content and advertising, why some online technologies soar and others fail, and most recently about the absurdity of the US law which makes unlocking a phone illegal.
Looking forward: In February's ORGzine:
This month we'll be looking at whether ad-blocking is the next legal battleground, and whether traditional news has been replaced by the many opinions of social media. One of the authors of 'Clickonomics' discusses the implications of his research, and facial recognition in the private and public spheres is explored.
If you have anything you want to add, please feel free to comment on the articles, you may get an answer from the author!
If you'd like to write for us, or have an idea about what you'd like to read about, then we'd love to hear from you. Email Danya at orgzine.editor@openrightsgroup.org
Tags
Share this article











Comments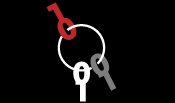 Latest Articles
Featured Article
Wendy M. Grossman responds to "loopy" statements made by Google Executive Chairman Eric Schmidt in regards to censorship and encryption.
ORGZine: the Digital Rights magazine written for and by Open Rights Group supporters and engaged experts expressing their personal views
People who have written us are: campaigners, inventors, legal professionals , artists, writers, curators and publishers, technology experts, volunteers, think tanks, MPs, journalists and ORG supporters.
ORG Events