ParlTrack
ParlTrack is a website which pulls data from the European Parliament and re-publishes it in an accessible format. Stefan Marsiske tell us about how is creation can be used by campaigners and citizens alike. It has been actively used in the campaigns on ACTA, net neutrality, open government and open data, privacy and copyright.
Image: Stefan Marsiske CC-BY-SA
Stefan is, amongst things, a software developer and a policy geek, who supports various non governmental organisations with his diverse set of skills. Coming from a telecommunications industry background, he engages with innovation, communication, security, privacy, technology, society and freedom. In his spare time, he loves building infrastructure.
The European Parliament is:
    A) a bureaucratic political maze
    B) incomprehensible
    C) a democratic asset
    D) all of the above

You've probably chosen D, and you're right. But engaging with political institutions is crucial if we want to:

    1. Safeguard an open internet
    2. Get access to social security for all Europeans
    3. Work towards a humane refugee policy
    4. [FILL IN YOUR OWN IDEALISTIC GOAL HERE]
The European Parliament (EP) is known for being an impenetrable institution, despite the fact that it makes decisions that affect citizens' lives all over the European Union. As its power grows, it is even more important for us to understand how the EP comes to decisions and makes laws. Greater exposure of the European Parliamentary processes can only be a good thing: it will give citizens more understanding of and engagement in politics, and as a result promote greater democratic legitimacy.
So how could the EP's processes be revealed? ParlTrack is a website which aims to make the EP more accessible to citizens and campaigning organisations. It publishes information about the EP legislative process which consists of dossiers, information about MEPs, committee agendas and vote results. Whereas previously this information was presented in a format which was difficult to use, (such as pdfs that lacked search functions), ParlTrack re-publishes this information in a more user friendly format. It has been actively used in the campaigns on ACTA, net neutrality, open government and open data, privacy and copyright.
ParlTrack was set up originally by activists in order to gather information during the campaign against the Anti-Counterfeiting Trade-Agreement (ACTA). In the process of collating this information the activists gathered data about the Members of the European Parliament (MEPs). This resulted in the production of profiles, which included contact information for the MEPs, which allowed the campaigners to approach the them more efficiently.
European legislation has global consequences. One of the current contentious issues is European data protection, and whether it is setting global standards. International trade agreements like the Anti-Counterfeiting Trade-agreement (ACTA) have wide-reaching effects, not only would it have affected our own lives through more repressive internet policing, but also affect the access of medicines for patients in developing countries.
The result of years of hard work culminated in protests all over Europe against ACTA in 2012. After a leak from Wikileaks, the first volunteers mobilised against ACTA, and the campaigning continued throughout the secretive negotiations. The Lisbon Treaty in 2009 gave the EP new powers over matters to reject international trade agreements. Later when the final text of ACTA was submitted to the EP, campaigning intensified. The strength of Europe's disagreement was shown by a torrent of several thousand protest emails that were sent daily to MEPs.
Whenever something happens at the EU parliament, there is always some kind of administrative procedure attached. Mostly it's one or more committees together producing a report, which is first debated and then voted on. Of course the details are a bit more complex.
So, how can ParlTrack be useful to campaigners? If a group has an interest in what was written in a certain report, they may need to find out, amongst other things, who is responsible for writing it. The campaigners can raise awareness using various media channels such as twitter, phone or email. When a campaigner is contacting an MEP, they need to have an idea who to talk to, and why. Presenting the right arguments to the right person is vital. ParlTrack was developed to help answer these questions.
When the European Commission finally submits a law-proposal to the European Parliament, civil liberties organisations campaign to try to defend the good parts and provide suggestions on how to improve the bad parts of the proposal. Many citizens interested in engaging in the EP's legislative process volunteer to draft and rate amendments, analyse texts, and use various media channels to campaign for a their desired outcome.
ParlTrack is like a dashboard: campaigners can sign up to receive notification of important dates such as deadlines for the submission of amendments, votes and other events. They can also track dossiers using email and RSS. It is also a useful resource for finding out more information about your representatives.
ParlTrack's content is Open Data, so some campaigning organisations such as the Paris-based La Quadrature du Net – who have similar values to the Open Rights Group, take the next step and reuse the data published by ParlTrack to build their own tool. Political Memory tracks the political decisions of the MEPs from a digital rights perspective. This makes the MEPs' views on topics such as software patents, copyright reform, network-neutrality, and privacy completely transparent to anyone with an interest in finding out.
ParlTrack was also useful for the huge noise-making project LobbyPlag, which uses the amendments for the Data-Protection directive from Parltrack and traces them back to the companies that lobbied for them.
Another feature of ParlTrack is the ability to track amendments that an MEP has made. This information was not previously available to the public. Before late 2012, amendments to EU law were buried in sometimes huge PDF documents containing many hundred small snippets of text changes. One recent addition to ParlTrack, which is particularly popular, is the ability to make direct links to particular amendments with hyperlinks. As a result, debate is much simpler: Twitter can be used to send around an important amendment for everyone to see and give their opinion. A related and supposedly fun game - for policy geeks at least – is to select a random MEP and try to guess her or his home country and party.
ParlTrack already provides valuable insights, but the current state is barely scratching the surface of what is possible. There are many immediate and mid-term improvements ahead. The most important is probably the web-service, where organisations can maintain their commentary and analysis based on ParlTrack data. Another interesting development could be to highlight trending topics and MEPs that drive the most visitors. Predictions when a dossier should enter the next procedural step could be calculated from historical data. It would be also interesting to follow when and how these directives are implemented in the member-states.
ParlTrack so far has been fully funded by Stefan, which he was luckily able to do so due to some spare resources he had. He is raising funds because he would like spend more time working on ParlTrack. You can donate money on his fundraising page. You can follow ParlTrack on Twitter.

Share this article











Comments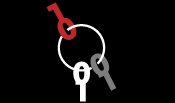 Latest Articles
Featured Article
Wendy M. Grossman responds to "loopy" statements made by Google Executive Chairman Eric Schmidt in regards to censorship and encryption.
ORGZine: the Digital Rights magazine written for and by Open Rights Group supporters and engaged experts expressing their personal views
People who have written us are: campaigners, inventors, legal professionals , artists, writers, curators and publishers, technology experts, volunteers, think tanks, MPs, journalists and ORG supporters.
ORG Events