Blinded by hindsight
Wendy Grossman discusses airport security procedures and recommendations for reform in her report on last week's mini-conference by the Electronic Privacy Information Center on the TSA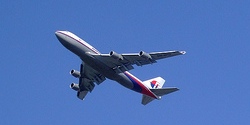 Image: CC-AT Flickr: xlibber (Jon)
This article is cross-posted from Wendy M. Grossman's regular column net.wars.
There are four reasons, Bruce Schneier said last week at the Electronic Privacy Information Center (EPIC) mini-conference on the TSA, why airport security deserves special attention, even though it directly affects a minority of the population. First: planes are a favourite terrorist target. Second: they have unique failure characteristics – that is, the plane crashes and everybody dies. Third: airlines are national symbols. Fourth: planes fly to countries where terrorists are.
There's a fifth he didn't mention but that Georgetown lawyer Pablo Molina and We Won't Fly founder James Babb did: TSAism is spreading so much that there are random bag searches on the DC Metro and the New York subways, and the TSA are talking about expanding its reach to shopping malls and hotels. And something I found truly offensive: giant LED signs posted along the Maryland highways announcing that if you see anything suspicious you should call the (toll-free) number below. Do I feel safer now? No, and not just because at least one of the incendiary devices sent to Maryland state offices last week apparently contained a note complaining about those very signs.
Without the sign, if you saw someone heaving stones at the cars you'd call the police. With it, you peer nervously at the truck in front of you. Does that driver look trustworthy? This is, Schneier said, counter-productive because what people report under that sort of instruction is "different, not suspicious".
But the bigger flaw is the TSA's cover-our-ass mentality. For example, if someone tries to bomb a plane with explosives in a printer cartridge, the TSA seem to think it imperative that they impose a ban on flying with printer cartridges over 500g and, during December, restrictions on postal mail, something few people in the US even knew about.
Jim Harper, a policy scholar with the Cato Institute and a member of the Department of Homeland Security's Data Privacy and Integrity Advisory Committee, outlined even more TSA expansion. There are efforts to create mobile lie detectors that measure physiological factors like eye movements and blood pressure.
Associate Director of EPIC, Lillie Coney observed that technology has become "like butter – few things are not improved if you add it."
If you're someone charged with blocking terrorist attacks you can see the appeal: no one wants to be the failure who lets a bomb onto a plane. Far, far better if it's the technology that fails. And so expensive scanners roll through the nation's airports despite the expert assessment – on this occasion, from Schneier and Ed Luttwak, a senior associate with the Center for Strategic and International Studies – that the scanners are ineffective, invasive, and dangerous. As Luttwak said, the machines pull people's attention, eyes, and brains away from the most essential part of security: watching and understanding passengers' behavior. "[The machine] occupies center stage, inevitably," he said, "and becomes the focus of an activity – not aviation security, but the operation of a scanner."
Equally offensive in a democracy, many speakers argued, is the TSA's secrecy and lack of accountability. Even Meera Shankar, the Indian ambassador, could not get much of a response to her complaint from the TSA; Luttwak quipped, "God even answered Job." The agency sent no representative to this meeting, which included Congressmen, security experts, policy scholars, lawyers, and activists.
"It's the violation of the entire basis of human rights," said the Stanford and Oxford lawyer Chip Pitts around the time that the 112th Congress was opening up with a bipartisan reading of the US Constitution. "If you are treated like cattle, you lose the ability to be an autonomous agent."
As Libertarian National Committee executive director Wes Benedict said, "When libertarians and Ralph Nader agree that a program is bad, it's time for our government to listen up."
So then, what are the alternatives to spending—so far, in the history of the Department of Homeland Security, since 2001—$360 billion, not including the lost productivity and opportunity costs to the US's 100 million flyers?
Well, first of all, stop being weenies. The number of speakers who reminded us that the US was founded by risk-takers was remarkable. More people, Schneier noted, are killed in cars every month than died on 9/11. Nothing, Ralph Nader said, is spent on the 58,000 Americans who die in workplace accidents every year or the many thousands more who are killed by pollution or medical malpractice.
"We need a comprehensive valuation of how to deploy resources in a rational manner that will be effective, minimally invasive, efficient, and obey the Constitution and federal law," Nader said.
So: dogs are better at detecting explosives than scanners, and intelligent profiling can whittle down the mass of suspects to a more manageable group than "everyone" in a giant game of airport werewolf. Instead, we have the flawed hind-sighted approach of protecting ourselves from the last attack.
"We're constantly preparing for the rematch," said Lillie Coney. "There is no rematch, only tomorrow and the next day." She was talking as much about Katrina and New Orleans as 9/11: there will always, she said, be some disaster, and the best help in those situations is going to come from individuals and the people around them. Be prepared: life is risky.
Tags
Share this article











Comments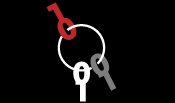 Latest Articles
Featured Article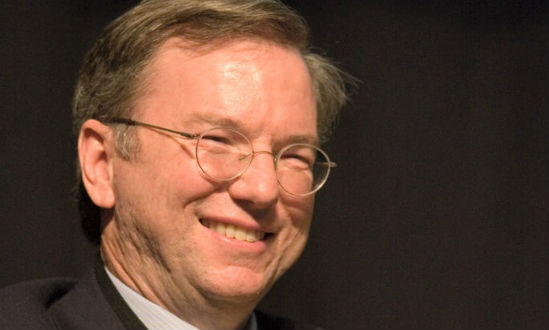 Wendy M. Grossman responds to "loopy" statements made by Google Executive Chairman Eric Schmidt in regards to censorship and encryption.
ORGZine: the Digital Rights magazine written for and by Open Rights Group supporters and engaged experts expressing their personal views
People who have written us are: campaigners, inventors, legal professionals , artists, writers, curators and publishers, technology experts, volunteers, think tanks, MPs, journalists and ORG supporters.
ORG Events