Charity shop blues
Emily Goodhand explains why charities should be exempt from paying an additional licence fee to Phonographic Performance Ltd
Image: CC-AT Flickr: spiritquest
Charities who use a radio to play music on their premises have not had to pay royalty fees to record companies and performers for the playing of sound recordings. But that's all set to change with the introduction of plans as part of a statutory instrument to remove this privilege given to charities by the Copyright, Designs & Patents Act (CDPA).
The statutory instrument went before Parliament yesterday and will be passed in 40 days. Parliament doesn't have to debate the plans or vote them in, so unless a resolution is passed in either parliamentary house to annul them, charity shops and community groups will be charged extra music licence fees from January 2012.
So what does this mean for charity shops? Well, if they do have a radio playing in store, they would already be paying a licence fee to the Performing Rights Society for Music (PRS for Music), probably in the region of £70-£100 depending on the size of the store (and if anyone can understand the tariffs on their website). PRS for Music pass on the majority of their licence fees to music publishers, composers and songwriters - in other words, the first writers of the songs and the publishers who first notate them. Up until now, however, charity shops have been exempt from an additional licence fee to Phonographic Performance Ltd (PPL). 
From next January that is all set to change. The Intellectual Property Office have said that a charge of between £40-£54 would be levied for each individual shop, with the tariff based on the size of the shop. This licence fee will collected by PPL and distributed to the performers and record companies who created the sound recordings. So, a charity organisation which has 150 shops in the UK would have to pay somewhere in the region of £12,500 if it wants to play music in each of its stores.
This removal of the royalties exemption for charities looks like the kind of licensing scheme that would have been in place during Robin Hood's time – taxing the poor so the rich can get richer. It is also important to recognise the distinction between PRS for Music and PPL; one supports artists and creators whilst the other supports big label performers and record companies - for the latter group to demand royalties from the not-for-profit sector is, quite frankly, a travesty. Copyright law has a section devoted to moral rights: charities were exempted for a reason, and this change is simply appalling.
So what can the not-for-profit sector do about it? Not a lot unfortunately, short of hoping that a campaign group will bring this statutory instrument to the attention of those in parliament. In the meantime, it would be best to cease the playing of music in charity shops – that way, the money that would have been spent on the licence fees can be pumped back into supporting those who have most need for it, rather than indulgent corporations. 
Emily Goodhand is Copyright Officer at the University of Reading.  She takes a keen interest in copyright law and its implications for education, and tweets as @copyrightgirl.
Share this article











Comments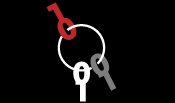 Latest Articles
Featured Article
Wendy M. Grossman responds to "loopy" statements made by Google Executive Chairman Eric Schmidt in regards to censorship and encryption.
ORGZine: the Digital Rights magazine written for and by Open Rights Group supporters and engaged experts expressing their personal views
People who have written us are: campaigners, inventors, legal professionals , artists, writers, curators and publishers, technology experts, volunteers, think tanks, MPs, journalists and ORG supporters.
ORG Events