Changing the course of the debate on piracy
Joe Karaganis, lead author of the report on Media Piracy in Emerging Economies, speaks to ORGZine about his work
Image: CC-AT-NC Flickr: luiznavarro (Luiz Navarro)
Joe Karaganis, lead author of the Media Piracy in Emerging Economies report, speaks to ORGZine about his work. He tells us why the approach to tackling piracy needs to change, and why the relative disparity in prices of goods such as CDs & DVDs in emerging economies compared to the US & Europe has made a surge in piracy inevitable.
You can buy the report for yourself here.
Share this article











Comments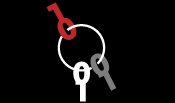 Latest Articles
Featured Article
Wendy M. Grossman responds to "loopy" statements made by Google Executive Chairman Eric Schmidt in regards to censorship and encryption.
ORGZine: the Digital Rights magazine written for and by Open Rights Group supporters and engaged experts expressing their personal views
People who have written us are: campaigners, inventors, legal professionals , artists, writers, curators and publishers, technology experts, volunteers, think tanks, MPs, journalists and ORG supporters.
ORG Events