Giants in the playground
As the music and technology industries square up once more, Milena Popova looks at the implications it could have on the Hargreaves review
Image: CC-AT-NC-SA Flickr: Roberto Ferló
Earlier this month, Jon Bon Jovi accused Steve Jobs of killing the music industry [1]. (I would link to the original source but it's behind the Times paywall, so I'll save you the hassle). The same day, I came across this article on PaidContent.org, a website covering "the economics of digital content".
It looks at the proposed review of copyright law in the UK, and some of the key vested interests involved. Representatives of the music industry in particular, such as Fergal Sharkey, are attacking the government's fledgling plans for copyright reform - and not because they're afraid of "piracy" but because they are afraid of Google and the technology industry in general. Says the article
Feargal Sharkey, the chief executive of UK Music, argues that under the current copyright law, legal music download "startups" are flourishing, with 72 competing sites generating £350 million in sales last year. He warns of the danger of taking "50,000 jobs from the music industry to create 20,000 in technology". [1]
Watching the music and technology industries rip large chunks out of each other in the press is mildly amusing, but it is also worrying. It makes me wonder to what extent the ongoing Hargreaves Review of the UK's intellectual property framework, the evidence-gathering for which finished earlier this month and to which the Open Rights Group submitted a contribution, is likely to end up as a fight between giants in the playground.
This could lead to those with vested interests, like the content and technology industries, having a disproportionate amount of influence.
The Register doesn't miss an opportunity to live up to its tagline ("Biting the hand that feeds IT"). It goes through Google's submission to the Hargreaves Review with a fine-toothed comb, typos and all. It does point out some striking parallels between Google's report and the Prime Minister's speech launching the Review.
Echoing Prime Minister David Cameron echoing Google, we learn that: "If the UK and EU regime were to be reformed in order to better support innovation, some aspects of the US regime would be a good starting point for examination."

Word-for-word, that's exactly what the Prime Minister said when he launched the review, and gave Hargreaves his orders.
In the face of this onslaught from large industries and multinational companies, it won't be easy for the Hargreaves Review and the government to keep us ordinary citizens and consumers at the forefront of their minds. ORG has called primarily for more research and data on the subject of the impact of copyright and the IP framework on the economy.
Additionally, it has called for more consumer protection, including no further extension of copyright terms, ensuring that contracts like End User Licensing Agreements don't undermine copyright policy, and the implementation of copyright exceptions in the style of the US "fair use" provisions.
While some of this is fairly similar to what Google is asking for it is important to remember that it is only coincidence that Google's interests somewhat overlap with consumer interests in this matter. In areas where they don't overlap, Google will not hesitate to promote its own interest over that of consumers.
While the Hargreaves Review is now closed for evidence submissions, this is not the last we have heard on the subject - in fact it is only the beginning. Sooner or later this issue will make its way to Parliament in the form of legislation, and the Open Rights Group and all of us as individuals and consumers need to be ready to educate our legislators and help them get this right. Let's not let this become another Digital Economy Act, with four lobbyists to every MP.
[1] Feel free to take the sanity of Jon Bon Jovi and Fergal Sharkey's opinions apart in the comments.
Milena is an economics & politics graduate, an IT manager, and a campaigner for digital rights, electoral reform and women's rights. She tweets as @elmyra
Share this article











Comments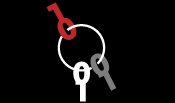 Latest Articles
Featured Article
Wendy M. Grossman responds to "loopy" statements made by Google Executive Chairman Eric Schmidt in regards to censorship and encryption.
ORGZine: the Digital Rights magazine written for and by Open Rights Group supporters and engaged experts expressing their personal views
People who have written us are: campaigners, inventors, legal professionals , artists, writers, curators and publishers, technology experts, volunteers, think tanks, MPs, journalists and ORG supporters.
ORG Events