What to make of Google+?
Is your privacy really better protected on Google Plus, asks Milena Popova
Image: CC-AT-NC Flickr: Thomas Hawk
Last Friday I found myself faced with the Google+ sign-up page. I stared at it for a few minutes, feeling ever so slightly violated. Then I hit the sign-up button anyway.
Google's marketing gimmick for its new service is well summarised by xkcd. It's not Facebook but it's like Facebook. The main way in which Google+ is (allegedly) entirely unlike Facebook is that it allows you much better control of your privacy. You don't want your boss to see those embarrassing pictures from last weekend? You'd rather your Mum didn't put two and two together from the fact that you're "interested in" both women and men and that your relationship status is "It's complicated"? Tough luck on Facebook.
With its Circles concept, though, Google+ lets you control precisely what bits of information you share with whom (if, of course, you can be bothered). Having also learned from the monumental disaster that was Google Buzz the Circles set-up is right at the heart of Google+:
Every time someone adds you as a contact, or you add them, the option to add them to a circle is right there; every time you post content or update a section of your profile, you can choose who can see that content. So far, so good: your boss will continue to see you as the consummate professional, your Mum will be happy in the knowledge of your domestic bliss, and you can still giggle at those naughty pictures from the weekend with your boyfriend and your girlfriend. Your secrets are safe with Google+.
Or are they? The question, of course, is safe from whom? Google+ may enable you to compartmentalise your social networking life just like you do your real life, but there is one party here who probably knows more about you than you yourself do: Google.
I use Google Maps - so Google knows with a fair degree of accuracy both where I live and where I work, even without the GPS or other location data from my Android phone. It just needs to look at the two postcodes I use when I ask Maps for directions.
I use Gmail as my main email account. My other account is pretty much only used by a few close friends. Everything else - mailing lists for organisations I'm involved with, pitches and drafts for articles, my vaguely amusing attempts to play off my local branch of the LibDems against the local Labour guys, the head hunters and estate agents from the South West who still haven't gotten around to removing me from their distribution lists three years after I stopped looking for a job and house down there - all of that goes through Gmail.
I use Google calendar. Google knows I'll be in Scotland every weekend in August, and that last week I had to buy cakes for work, and that next Friday I'll be in Bath all day.
I use Google Reader for my eclectic mix of technology and politics RSS feeds. I use Google Documents to share work with organisations I'm involved with: from my ORGZine articles to the contact lists for the Yes to Fairer Votes campaign and the paperwork for the small volunteer-run cinema I'm involved with. I have an Android phone. When I first signed into Gmail with it, it managed to match some of my Gmail contacts to my phone book. I don't use Picassa but Google+ did have several disclaimers in the sign-up process with regards to what it will do to your Picassa content.
Most tellingly, perhaps, I use Google search, and a lot of the time when I use Google search I'm logged into my Google account. So Google knows a fair chunk of what I'm looking at on the web, be it references for an ORGZine article on Google+ or information about the strangely female-dominated Star Trek convention that my friend is running. When I perform the same search on a different computer, Google helpfully highlights the search results I've already looked at. Oh, and equally helpfully, for the last few months Google search has been trying to get me to admit that I'm @elmyra on Twitter. It can give me better search results if I only admit to being @elmyra, it says, helpfully.
I wonder how many people will be signing up for Google+ thinking, isn't it great, I can finally stop worrying about my friends uploading pictures of me in PVC dresses and New Rocks where my boss'll see them, while never even sparing a thought for the massive amounts of information Google already holds about them. How do you compartmentalise your life when it comes to Google?
Milena is an economics & politics graduate, an IT manager, and a campaigner for digital rights, electoral reform and women's rights
Share this article











Comments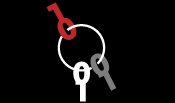 Latest Articles
Featured Article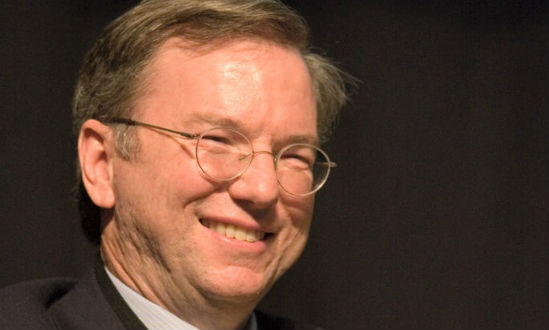 Wendy M. Grossman responds to "loopy" statements made by Google Executive Chairman Eric Schmidt in regards to censorship and encryption.
ORGZine: the Digital Rights magazine written for and by Open Rights Group supporters and engaged experts expressing their personal views
People who have written us are: campaigners, inventors, legal professionals , artists, writers, curators and publishers, technology experts, volunteers, think tanks, MPs, journalists and ORG supporters.
ORG Events