Mixed media
After attending BigTentUK and OpenTech 2011, Wendy Grossman reflects on the relationship between technology and the law
Image: CC-AT-NC-SA Flickr: lespounder (Les Pounder)
In a fight between technology and the law, who wins? This question has been debated since net immemorial. Techies often seem to be sure that law can't win against practical action. And often this has been true: the release of PGP defeated the International Traffic in Arms Regulations (ITAR) that banned the export of strong cryptography; TOR lets people all over the world bypass local net censorship rules; and, in the UK, over the last few weeks Twitter has been causing superinjunctions to collapse.
On the other hand, technology by itself is often not enough. The final defeat of the ITAR had at least as much to do with the expansion of ecommerce and the consequent need for secured connections as it did with PGP. TOR is a fine project, but it is not a mainstream technology. And Twitter is a commercial company that can be compelled to disclose what information it has about its users (though granted, this may be minimal) or close down accounts.
Last month, two events took complementary approaches to this question. The first, Big Tent UK, hosted by Google, Privacy International, and Index on Censorship, featured panels and discussions loosely focused on how law can control technology. The second, OpenTech loosely focused on how technology can change our understanding of the world, if not up-end the law itself.
At the latter event, projects like Lisa Evans' effort to understand government spending relied on government-published data, while others, such as OpenStreetMap and OpenCorporates seek to create open-source alternatives to existing proprietary services. There's no question that doing things – or, in my case, egging on people who are doing things – is more fun than purely intellectual debate.
I particularly liked the open-source hardware projects presented at OpenTech, some of which are, as presenter Paul Downey said, trying to disrupt a closed market. See for example, River Simple's effort to offer an open-source design for a haydrogen-powered car. Downey whipped through perhaps a dozen projects, all based on the notion that if something can be represented by lines on a PowerPoint slide you can send it to a laser cutter.
But here again I suspect the law will interfere at some point. Not only will open-source cars have to obey safety regulations, but all hardware designs will come up against the same intellectual property issues that have been dogging the net from all directions.
We've noted before Simon Bradshaw's work showing that copyright as applied to three-dimensional objects will be even more of a rat's nest than it has been when applied to "simple" things like books, music, and movies. At BigTentUK, copyright was given a rest for once in favor of discussions of privacy, the limits of free speech, and revolution.
As is so often the case with this type of discussion, it wasn't long before someone – British TV producer Peter Bazalgette - invoked George Orwell. Bizarrely, he aimed "Orwellian" at Privacy International executive director Simon Davies, who a minute before had proposed that the solution to at least some of the world's ongoing privacy woes would be for regulators internationally to collaborate on doing their jobs.
Oddly, in an audience full of leading digital rights activists and entrepreneurs, no one admitted to representing the Information Commissioner's office. Yet given these policy discussions as his prelude, the MP Jeremy Hunt (Con-South West Surry), the secretary of state for Culture, Olympics, Media, and Sport, focused instead on technical progress. We need two things for the future, he said: speed and mobility.
Here he cited Bazalgette's great-great-grandfather's contribution to building the sewer system as a helpful model for today.Tasked with deciding the size of pipes to specify for London's then-new sewer system, Joseph Bazalgette doubled the size of pipe necessary to serve the area of London with the biggest demand; we still use those same pipes.
We should, said Hunt, build bandwidth in the same foresighted way. The modern-day Bazalgette, instead, wants the right to be forgotten: people, he said, should have the right to delete any information that they voluntarily surrender. Much like Justine Roberts, the founder of Mumsnet, who participated in the free speech panel, he seemed not to understand the consequences of what he was asking for.
Roberts complained that the "slightly hysterical response" to any suggestion of moderating free speech in the interests of child safety inhibits real discussion; the right to delete is not easily implemented when people are embedded in a three-dimensional web of information.
The Big Tent panels on revolution and conflict would have fit either event, including Wael Ghonim who ran a Facebook page that fomented pro-democracy demonstrations in Egypt and respresentatives of PAX and Unitar, projects to use the postings of "citizen journalists" and public image streams respectively to provide early warnings of developing conflict.
In the end, we need both technology and law, a viewpoint best encapsulated by Index on Censorship chief executive John Kampfner, who said he was worried by claims that the internet is a force for good. "The internet is a medium, a tool," he said. "You can choose to use it for moral good or moral ill."  
Wendy M. Grossman's Web site has an extensive archive of her books, articles, and music, and an archive of all the earlier columns in this series
Share this article











Comments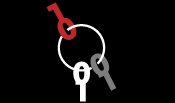 Latest Articles
Featured Article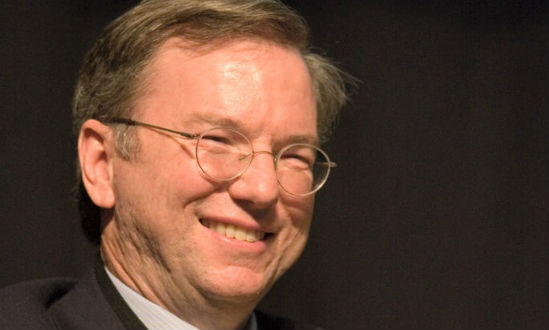 Wendy M. Grossman responds to "loopy" statements made by Google Executive Chairman Eric Schmidt in regards to censorship and encryption.
ORGZine: the Digital Rights magazine written for and by Open Rights Group supporters and engaged experts expressing their personal views
People who have written us are: campaigners, inventors, legal professionals , artists, writers, curators and publishers, technology experts, volunteers, think tanks, MPs, journalists and ORG supporters.
ORG Events