The world we thought we lived in
Wendy M. Grossman on the way technology is portrayed on TV
Image: CC-AT-SA Flickr: watchwithkristin
If one thing is more annoying than another, it's the fantasy technology on display in so many TV shows. "Enhance that for me!" barks an investigator. And, obediently, his subordinate geek/squint/nerd pushes a button or few, a line washes over the blurry image on screen, and now he can read the maker's mark on a pill in the hand of the target subject that was captured by a distant CCTV camera. The show 24 ended for me 15 minutes into season one, episode one, when Kiefer Sutherland's Jack Bauer, trying to find his missing daughter, thrust a piece of paper at an underling and shouted, "Get me all the Internet passwords associated with that telephone number!" Um…
But time has moved on, and screenwriters are more likely to have spent their formative years online and playing computer games, and so we have arrived at The Good Wife, which gloriously wrapped up its second season on Tuesday night (in the US; in the UK the season is still winding to a close on Channel 4). The show is a lot of things: a character study of an archetypal humiliated politician's wife (Alicia Florrick, played by Julianna Margulies) who rebuilds her life after her husband's betrayal and corruption scandal; a legal drama full of moral murk and quirky judges (Carob chip?); a political drama; and, not least, a romantic comedy. The show is full of interesting, layered men and great, great women – some of them mature, powerful, sexy, brilliant women. It is also the smartest show on television when it comes to life in the time of rapid technological change.
When it was good, in its first season, Gossip Girl cleverly combined high school mean girls with the citizen reportage of TMZ to produce a world in which everyone spied on everyone else by sending tips, photos, and rumors to a Web site, which picks the most damaging moment to publish them and blast them to everyone's mobile phones.
The Good Wife goes further to exploit the fact that most of us, especially those old enough to remember life before CCTV, go on about our lives forgetting that everywhere we leave a trail. Some are, of course, old staples of investigative dramas: phone records, voice messages, ballistics, and the results of a good, old-fashioned break-in-and-search. But some are myth-busting.
One case (S2e15, "Silver Bullet") hinges on the difference between the compressed, digitized video copy and the original analog video footage: dropped frames change everything. A much earlier case (S1e06, "Conjugal") hinges on eyewitness testimony; despite a slightly too-pat resolution (I suspect now, with more confidence, it might have been handled differently), the show does a textbook job of demonstrating the flaws in human memory and their application to police line-ups. In a third case (S1e17, "Heart"), a man faces the loss of his medical insurance because of a single photograph posted to Facebook showing him smoking a cigarette. And the disgraced husband's (Peter Florrick, played by Chris Noth) attempt to clear his own name comes down to a fancy bit of investigative work capped by camera footage from an ATM in the Cayman Islands that the litigator is barely technically able to display in court. As entertaining demonstrations and dramatizations of the stuff net.wars talks about every week and the way technology can be both good and bad – Alicia finds romance in a phone tap! – these could hardly be better. The stuffed lion speaker phone (S2e19, "Wrongful Termination") is just a very satisfying cherry topping of technically clever hilarity.
But there's yet another layer, surrounding the season two campaign mounted to get Florrick elected back into office as State's Attorney: the ways that technology undermines as well as assists today's candidates.
"Do you know what a tracker is?" Peter's campaign manager (Eli Gold, played by Alan Cumming) asks Alicia (S2e01, "Taking Control"). Answer: in this time of cellphones and YouTube, unpaid political operatives follow opposing candidates' family and friends to provoke and then publish anything that might hurt or embarrass the opponent. So now: Peter's daughter (Makenzie Vega) is captured praising his opponent and ham-fistedly trying to defend her father's transgressions ("One prostitute!"). His professor brother-in-law's (Dallas Roberts) in-class joke that the candidate hates gays is live-streamed over the Internet. Peter's son (Graham Phillips) and a manipulative girlfriend (Dreama Walker), unknown to Eli, create embarrassing, fake Facebook pages in the name of the opponent's son. Peter's biggest fan decides to (he thinks) help by posting lame YouTube videos apparently designed to alienate the very voters Eli's polls tell him to attract. (He's going to post one a week; isn't Eli lucky?) Polling is old hat, as are rumors leaked to newspaper reporters; but today's news cycle is 20 minutes and can we have a quote from the candidate? No wonder Eli spends so much time choking and throwing stuff.
All of this fits together because the underlying theme of all parts of the show is control: control of the campaign, the message, the case, the technology, the image, your life. At the beginning of season one, Alicia has lost all control over the life she had; by the end of season two, she's in charge of her new one. Was a camera watching in that elevator? I guess we'll find out next year.
Wendy M. Grossman's Web site has an extensive archive of her books, articles, and music, and an archive of all the earlier columns in this series
Share this article











Comments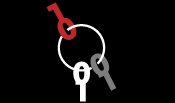 Latest Articles
Featured Article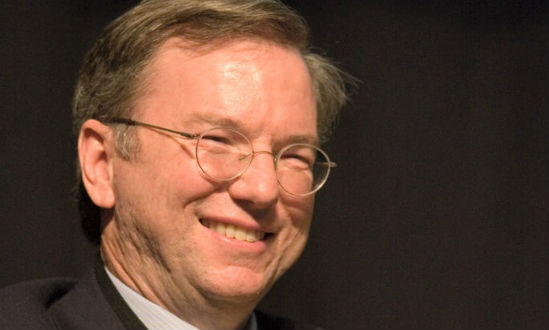 Wendy M. Grossman responds to "loopy" statements made by Google Executive Chairman Eric Schmidt in regards to censorship and encryption.
ORGZine: the Digital Rights magazine written for and by Open Rights Group supporters and engaged experts expressing their personal views
People who have written us are: campaigners, inventors, legal professionals , artists, writers, curators and publishers, technology experts, volunteers, think tanks, MPs, journalists and ORG supporters.
ORG Events