Brighton Mini Maker Faire
Natalia Buckley, one of the organisers of the Brighton Mini Maker Faire, celebrates and reviews the creative event, explaining what it is all about.
Image: Images by Natalia Buckley, used with permission
On the 8th of September Brighton became the centre of the maker universe, or at least the maker universe in the south east of England. Brighton Mini Maker Faire has opened doors for the second time showcasing things made by over 70 makers. By makers I mean everyone from electronics enthusiasts, through crafters, artists, woodworkers, science hobbyists, to engineers and computer programmers.
Maker Faire is a celebration of all things DIY: ranging from arts and crafts to robots and engineering. The first event of its kind was organised by Make magazine and was held in San Mateo, CA, but the idea quickly spread, and soon, alongside the official Maker Faires, a number of community organised events began appearing. These unofficial ones are called Mini Maker Faires, much like community organised events under the TED spirit are called TEDx - though often they are Mini only in the name.
The Brighton event is run by a small army of dedicated volunteers, many of whom are members of the local hackspace, BuildBrighton. This interactive festival of creativity and invention only lasts one day, but is jam packed full of activities and exhibits that the whole family can enjoy.
This year over 70 makers had the opportunity to show their creations and inventions, including a long table full of 3D printers and many Raspberry Pi hacks.
One of my favourites were Makies, 3D printed personalised action dolls, which can later be modded in many ways.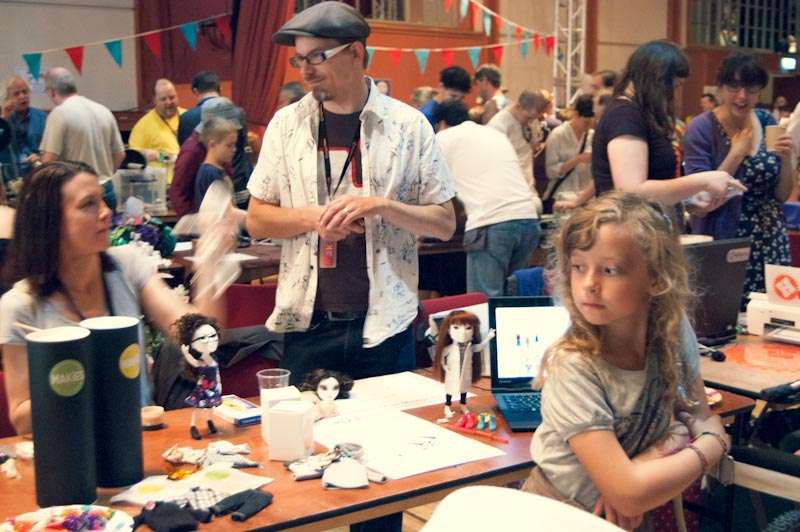 A map of the original Laines, Furlongs and Paul strips of old Brighton was being knitted throughout the day - all made out of locally sourced, carded, spun and dyed wool.
Noisy Table was also great fun. It's an interactive table tennis instrument hybrid - as you play, different sounds are triggered depending on where the ball hits the table. It came to life a result of a collaboration between the artist Will Nash and a local maker, Jason Hotchkiss, who worked on engineering the electronics.
Artefact cafe, who are a group of design researchers from Brunel University, were collecting data about the maker community to inform their research about maker and hacker spaces. It will be very interesting to see how this project progresses, hopefully with some interesting input from visitors and exhibiting makers alike.
Apart from the opportunity to look at some incredible projects, talk about them with their creators and learn how they were made, there were a number of workshops people of all ages were invited to attend. There was a soldering workshop, where you could learn some simple electronics too. Throughout the day is was full of kids and adults, in equal measure boys and girls, becoming excited about making their own badges with a flashing LED.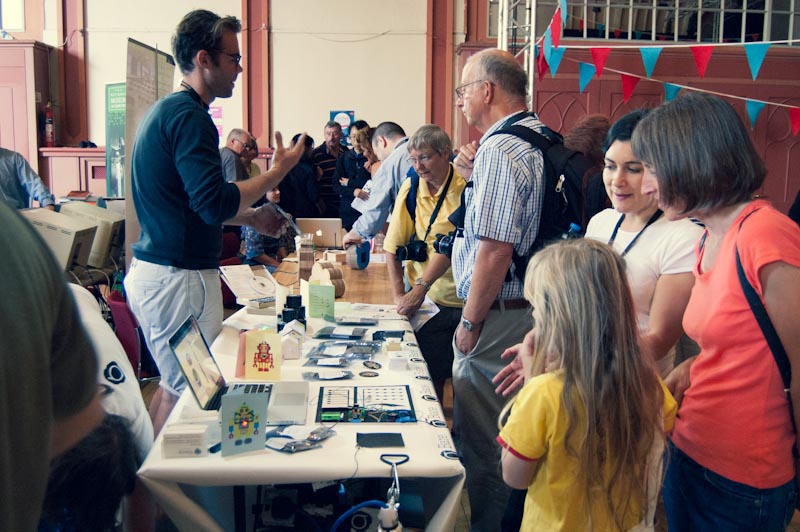 The was also a chance to build a chair that could support your weight out of cardboard, using no glue or tape, or your own air balloon with Science Museum. Teachers from Dorothy Stringer and Cavendish School as well as University of Kent were introducing visitors to coding using the Greenfoot system - an interactive programming environment especially suited to graphical applications and games. You could make your own speakers at a workshop run by Technology Will Save Us, who also helped a number of people to build a sensor that would remind you to water your dry plants. For crafters the highlight surely must have been making creations out of willow with Maia Eden. Many of the exhibiting makers have also run drop-in workshops at their stands, where you could learn about their process and try it out at the same time, so there was no shortage of things you could do with your hands.
We've also hosted talks by makers of all kinds about their creative process. Tom Armitage spoke about making things you don't know how to make yet. Alice Taylor talked us though the process of discovering how to make toys. Matt Webb demoed the Little Printer and told us about the challenges of industrial production once you decide to bring your creations to a wider audience. Leila Johnston inspired us to make things fast and to not be too precious about projects; just finish them and get on to the next ones.
Linda Sandvik from Code Club recalled how the initiative came about. Donna Comerford and her students from Cavendish School told us about the games the students have made, how they've developed a game-making process and how they went about testing them. Afterwards we had a short discussion chaired by Matt Locke about teaching to value work made by hands, thinking through making, and preparing the next generation to be unafraid of trying things out and making stuff.
I see the maker movement as complimentary to the Open Data and Open Source movements. Many makers talk about their prototyping process, publish their source files, talk through replicating their inventions and share the knowledge they have accrued so that others can also benefit from it. There are many reasons makers exhibit at the Faire, but sharing what they know, and sharing the excitement that comes from making things often come up. Many creations wouldn't be possible without the openness and generosity of others: without the open source tools and libraries we wouldn't have the Arduino (electronics prototyping platform), Raspberry Pi (tiny $25 computer) or the RepRaps (self-replicating 3D printer).
If you've missed the Brighton Mini Maker Faire, there are many others you could visit worldwide, with the Norfolk one coming up on 20th October.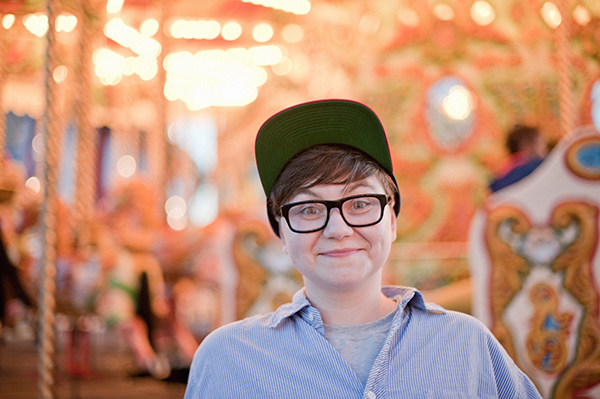 Author: I'm Nat Buckley, technologist and interaction designer based in Brighton/London. I was the first child in Poland to access the web (probably) and a first one not only to have their own website, but one they've made themselves (definitely). Can be occasionally spotted at BuildBrighton, Brighton's hackspace.
Share this article











Comments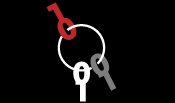 Latest Articles
Featured Article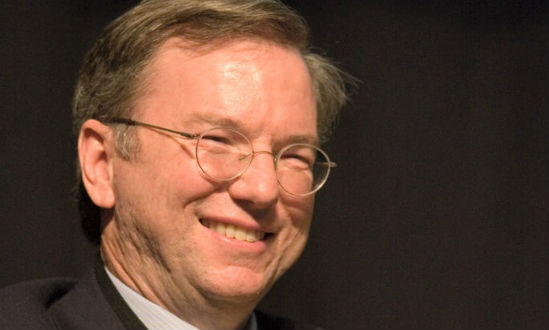 Wendy M. Grossman responds to "loopy" statements made by Google Executive Chairman Eric Schmidt in regards to censorship and encryption.
ORGZine: the Digital Rights magazine written for and by Open Rights Group supporters and engaged experts expressing their personal views
People who have written us are: campaigners, inventors, legal professionals , artists, writers, curators and publishers, technology experts, volunteers, think tanks, MPs, journalists and ORG supporters.
ORG Events