Bring Back the Magic
Osprey, a UK-based publishing company, are selling their military history books DRM-free. This move to go against the grain of the publishing industry is explained by Rebecca Smart, CEO of the Osprey Group, in an informative and exciting article for the zine.
Image: CC-BY-NC Flickr: pamhule
 I am CEO of Osprey Group, a UK-based international publishing company focused on producing the best content for enthusiasts across a broad range of specialist areas including military history, heritage and nostalgia, transport history, crafts, antiques, science fiction and fantasy. Osprey Group publishes under four brands: Osprey Publishing, Shire, Old House and Angry Robot. A fifth brand, Strange Chemistry (YA genre fiction), will launch in September 2012 and a crime fiction brand, Exhibit A, will follow in Spring 2013. What defines us is not what we create but for whom we create. Osprey Group publishes books and content based on subject enthusiasms and passions, whether authoritative technical data on the military technology of World War II, a history of the Great Western Railway or an edgy genre novel set in near-future South Africa.
 DRM-free on our websites
We have recently announced the launch of an Osprey DRM-free series of ebooks, but in fact all of Osprey's military history books are sold DRM-free on our website already, in both PDF and ePub format. In our science fiction brand, Angry Robot, we sell ebooks DRM-free on our websites, and always have.
 Why? The basics
We agree with two of the fundamental, well-worn arguments against DRM:
DRM is pointless. It doesn't stop those who are determined to avoid paying for content, and acts as a barrier for those who will happily pay, preventing them using their content on all devices. It protects large corporations from innocent consumers and actively encourages those who would steal to do so in order to spite those same large corporations.
We are a small, independent publisher and we know that obscurity is a far greater enemy than piracy for us and our authors. Osprey's military history books have been pirated as scans of print copies for many years and we have evidence that the transmission of pirate copies has led to purchases. This has not changed since the advent of ebooks. Having read the now infamous Letter to Emily White at NPR All Songs Considered, I noted the following comment: I might not have spent my money on a freaky krautrock album that had the potential to thrill or repel me when safer buying choices were available ... if I were to cease all illegal downloading, this would necessarily restrict my listening habits.
Why? Niches and brands
But the bigger reason for our no-DRM philosophy is that our core business model is based upon repeat sales to loyal customers. When you publish for an enthusiast, niche market, the relationship between author, publisher and reader becomes symbiotic. The publisher creates and evolves the brand as a platform, providing an attractive home for the author, who in turn promotes the brand and his or her fellow authors as part of the 'gang'. The reader knows what to expect from the brand and from the authors, and also wants to be part of the gang. Not surprisingly, in a relationship like this, copyright becomes self-policing – we have evidence of readers scolding those who point others to a source of pirated content. Additionally, the lack of DRM shows customers that we trust them, and this in itself increases their loyalty to the brand and reduces the likelihood of piracy.
The world does not owe the publishing industry a living
I worry that the publishing industry is protesting too much. All the resistance to any kind of copyright reform, and insistence on DRM, makes publishers appear like whining children. The world does not owe the publishing industry a living and we need to prove that we add value. But the world does need to support creation, and that means somebody has to fund it. The only sensible way to do this is for those who consume creations to value them and pay for them. The Osprey Group approach is to ensure that readers do just that, because what we do matters to them. I refer you again to the Letter to Emily White post (it really is good), where another comment states: I remember the first time I walked into a record store and bought a CD without my parents paying for it ... I played the shit out of that CD. There was something magical about music ownership ... I want the magic back. We, as publishers, have an opportunity, even a duty, to bring back the magic.
Rebecca Smart is CEO of Osprey Group. She tweets at @rebecsmart. You can investigate their military history DRM-free books for yourself  here.
Share this article











Comments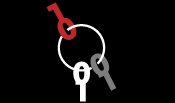 Latest Articles
Featured Article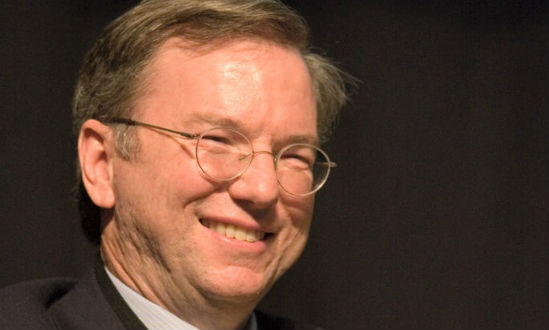 Wendy M. Grossman responds to "loopy" statements made by Google Executive Chairman Eric Schmidt in regards to censorship and encryption.
ORGZine: the Digital Rights magazine written for and by Open Rights Group supporters and engaged experts expressing their personal views
People who have written us are: campaigners, inventors, legal professionals , artists, writers, curators and publishers, technology experts, volunteers, think tanks, MPs, journalists and ORG supporters.
ORG Events