Digital Solidarity at the Olympics
Although there has been criticism of digital censorship at the Olympics, Camille Brown celebrates the reverse -the online solidarity and voices for female athletes competing for the first time in this Olympics.
Image: CC-BY-NC-ND Flickr: Aslan Media
 The Olympic sporting prowess has been incredible over the past weeks, and it has been absolutely gripping to watch athletes exercising the most impressive skill and dedication, courage and for the most part, good spirit. It's been enjoyable, but whilst so much progress has been made, there are a few elements of the Olympics relating to democracy and digital rights where there is still some way to go. I'm going to focus on the amazing positives of progress towards equality this year - Saudi women being allowed to participate for the first time. Whilst I am perturbed by the fact that there are issues surrounding the list of banned expressions, the restrictions placed on athletes relating to their use of social media, and the reported deleting of videos from YouTube, I will be focusing on the progress towards democratic ideals that has been made during this year's Games.
 In terms of digital rights, it is point 19. 6.3 of the Olympic ticket holders' Terms and Conditions that is most ambiguous - whilst you are allowed to take images, video and sound recordings for domestic purposes, you cannot upload videos or sound onto social media networks - if you only use your social media network privately, then where does the ruling stand on this? On another note, it's fascinating that you are not permitted to bring in a flag from a country not participating in the Olympics. Whilst I cannot imagine it happening, it bemused me as to why it could be an issue, even if it were a flag of a country with many political and civil difficulties that are perhaps being overlooked by the world,  there is no rationale provided for this.
Whilst these issues stir up serious questions, especially the legislation relating to banned expressions, I want to focus on gender and censorship, and the progress that has been made this year. The Olympics are all about equal representation, and I am thrilled to see that Arab women who were previously not allowed to represent their country are now becoming fantastic athletes and, not only that, they are speaking about it confidently and proudly online. The Guardian have an album of photographs from the Hey'Ya ( translates as 'Let's Go') exhibition currently running at Sotheby's in London, as well as interviews with Arab female athletes. It is joyous to see that these women are not being censored in their moments of Olympic glory. This is the most thrilling issue to do with democracy and censorship during this Olympics. Not only are women from Saudi Arabia able to participate this year, but Arab women from Brunei to Qatar, who also sent women to the Olympics for the first time this year, are standing in solidarity with each other. This is strongly evidenced in the Internet's positive waves of digital democracy. There has been a wall of solidarity emerging through Twitter for the women: a hashtag that reportedly translates as "Olympic Whores" has been overridden by supporters of the female athletes, demonstrating their support and encouragement for the progress of equality. Twitter has been a very exciting place for the defence of the athletes, and it is inspiring to see floods of support. Their participation has encouraged heated online debates -and debates are so important as it is only through discussion that eyes can be opened to see that women's equal participation in sport is essential for the progression of democratic values, and in this instance, Olympic values.
Whilst sport for women in Arab countries has a long way to go, this is progress. It is made difficult for women to participate in sport within Saudi Arabia, but the fact that two women athletes participated in the Olympics this year will inspire a generation of young girls. They will see the solidarity messages and calls for equality on social media, though it is up to them to believe that they can do it too. This year has given them the opportunity to see that they could be sports role models of the future and, with the support and solidarity which we can all give through digital means, the opportunities will arise for women to make decisions about the future of equality in sport. Freedom of speech has triumphed here and, now that Saudi Arabia has lost its status as the only country to not allow women to participate in the Games, the digital censorship of solidarity for Arab female athletes will not succeed or silence those who wish for human rights and gender equality to succeed.
Share this article











Comments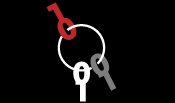 Latest Articles
Featured Article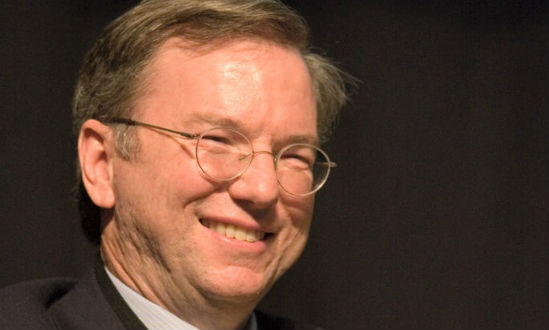 Wendy M. Grossman responds to "loopy" statements made by Google Executive Chairman Eric Schmidt in regards to censorship and encryption.
ORGZine: the Digital Rights magazine written for and by Open Rights Group supporters and engaged experts expressing their personal views
People who have written us are: campaigners, inventors, legal professionals , artists, writers, curators and publishers, technology experts, volunteers, think tanks, MPs, journalists and ORG supporters.
ORG Events