Evidence of online copyright infringement? Who did that...
Consumer Focus has published an expert report by Dr Richard Clayton on online traceability, Saskia Walzel follows the trail of his analysis.
Image: CC-BY-NC Flickr: Scott Schiller
Last week Consumer Focus published a technical expert report by Dr Richard Clayton on online traceability and more specifically, how to collect robust evidence of copyright infringement through peer-to-peer filesharing networks. The report was commissioned by Consumer Focus earlier this year to advise Ofcom on what evidence standards it could and should include in its Initial Obligations Code, which implements the Digital Economy Act 2010's graduated response.
An IP address on its own is not evidence that a copyright infringement has been committed. It is the background information which links the IP address to the uploading and downloading of copyright protected works on peer-to-peer filesharing networks that makes it evidence. In his expert report, which Consumer Focus published under the title Online traceability: Who did that?, Dr Clayton describes which systems and checks copyright owners should follow in order to ensure that they correctly identify an IP address and the time of the alleged infringement.
Establishing the IP addresses of an internet connection that has allegedly been used for copyright infringement is only the first step in the Digital Economy Act 2010 process – the IP address must be correctly matched by the Internet Service Provider (ISP) to a subscriber account, the subscriber is then notified that a copyright owner has lodged a "copyright infringement report", and the subscriber has to work out whether to appeal such a notification. Under the Digital Economy Act 2010, a subscriber appeal will be upheld if the subscriber, that is the bill payer for an internet connection, can show that it was not the subscriber who personally committed the alleged infringement, and that the subscriber took "reasonable steps" to prevent others from infringing.
Dr Clayton therefore describes which systems need to be implemented to ensure IP addresses are correctly matched to subscriber details by the ISP, and Dr Clayton considers how a subscriber may ascertain which computer or individual was responsible for a particular infringement on their internet connection.
It is no longer the case that an internet connection is only accessed through one family computer in the household. Instead, a multitude of laptops, netbooks, smartphones, tablets and e-readers now typically connect to a households wireless router. Dr Clayton concluded that on a technical level subscribers are not able to identify which computer may have been used to commit an infringement on their internet connection. Neither can they establish who was on the keyboard by technical means. This is because routers which enable multiple machines to connect to the same internet connection do not store the network address translation (NAT) information which allocates private IP addresses internally to different machines.
Ultimately, without the NAT information, the subscriber is, on a technical level, not able to disprove the accusation that the infringement was committed by a computer within the household, or more precisely, their own computer. In a court, the copyright owners would have to prove their case, it is not the subscriber who has to disprove the allegation. But the small number of cases against consumers for infringement involving peer-to-peer filesharing that have been brought in UK courts have not been fully fought. They have either settled or been determined at the summary judgment stage.
Harvesting IP addresses of peer-to-peer filesharing networks as evidence for copyright infringement is an untested technology, which has not been fully scrutinised by UK courts. No authoritative guidance on how to collect robust evidence of copyright infringement exists. In order to assist the ongoing technical and legal debate on traceability online, and in particular the detection of online copyright infringement by consumers, Consumer Focus has publish Dr Clayton's report with only slight editorial amendments under an Open Government Licence.
 Saskia is policy manager at Consumer Focus responsible for copyright policy. She tweets as @SaskiaWalzel
Share this article











Comments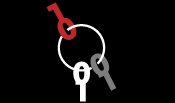 Latest Articles
Featured Article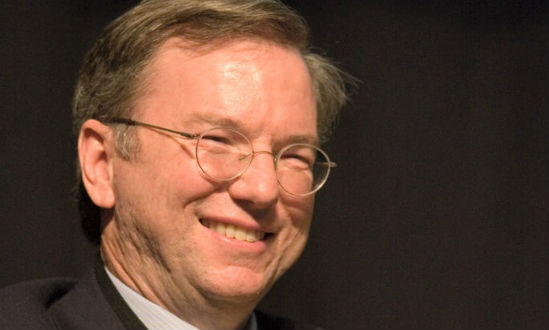 Wendy M. Grossman responds to "loopy" statements made by Google Executive Chairman Eric Schmidt in regards to censorship and encryption.
ORGZine: the Digital Rights magazine written for and by Open Rights Group supporters and engaged experts expressing their personal views
People who have written us are: campaigners, inventors, legal professionals , artists, writers, curators and publishers, technology experts, volunteers, think tanks, MPs, journalists and ORG supporters.
ORG Events