How the Police should (or not) use Twitter
In the light of several recent cases of tweeted insults and criticisms causing police interference, Habib Kadiri makes some suggestions as to what the police should be doing when they spot abuse on Twitter.
Image: Twitter Bird Toy CC-BY-NC-ND Flickr: Riku Lu
 Unofficial media streams make for increasingly profitable sources of stories for the mainstream press, Twitter being the most prolific provider, albeit usually of fluff announcements and leaked details to inconsequential reports. But 2012 has seen reports of "trolling" rise to prominence on newsroom agendas across the country. It is now fashionable to spin a story from any user's tweeted insults at a celebrity, in turn raising the troll's profile to new heights of infamy. Andy Warhol might yet turn out to be right about everyone's 15 minutes, if only it involves fostering a climate of vicious put-downs and threats.
But then the police would have to step in and break things up and no-one wants that, least of all the police themselves, judging from Simon Reed's comments to the Times recently. Following on from the Tom Daley tweet story, the vice-chair of the Police Federation said that officers need guidance from the CPS or Attorney General on the issue of policing social media platforms like Twitter because at the moment they are 'having to make it up as they go along'.
Well, I hold neither of those positions, but I have never let my lack of authority get in the way of dispensing infinite wisdom to authority figures. So here are two things that I think might help improve the way rank-and-file officers use social media professionally:
1. Don't arrest trolls for making offensive comments on Twitter unless they have backed it up with the real and credible threat of violence towards their target.
Every time a story like the Tom Daley incident occurs, or various spats involving footballers, we are implicitly asking ourselves 'how offensive can we really be?' We might not like the answer to the question in the end, because if it turns out that, say, everyone's a little bit racist, then the courts will be full of racially-aggravated public order offence cases in no time.
But maybe the police should take reports of a nobody sending poorly articulated (and spelt) threats to celebrities with a pinch of salt.
Of course, that 'nobody' could take offence at what I have just said. So theoretically I am also open to abuse in return. But that is my problem to handle as I see fit. Unless, of course, the person abusing me online actually makes plans to target my whereabouts, so s/he can assault me, or send me bombs through the post. Then it might be useful for me to call the police.
It just so happened that Tom Daley was hurt by the comments. But he dealt with the situation simply by retweeting them to the world; possibly the classiest way to shame a troll. If you think what you whispered to me is so clever, maybe it ought to be shared with the rest of the class.
Of course, if Tom had felt sufficiently harassed, he probably would have contacted the police instead,  as beautician Clare Bernal did, repeatedly. I would be surprised if the police - in conjunction with authorities such as HM Prison Service and the UK Border Agency - did not already have the powers (RIPA, The Malicious Communications Act 1988) to track stalkers who appear to game the justice system in order to plan attacks on their targets.
2. Please don't use social media (or any other technological advances) as an excuse for curbing freedom of speech.
Some of us have been campaigning to stop this happening for years, under the time-honoured adage of protecting our civil liberties. Yes, it is a shame that the quality of human communication is often vastly inferior to technological advances in the industry. However, the use of Section 127 of the 2003 Communications Act alone absolves the police of having to test the credibility of every threat on a case-by-case basis. It allows officers to throw the book at any harmless individual deemed to have caused offence simply by their clumsy use of words. The swiftness with which Daley's troll was derided was punishment enough to shame him into apologising, sort of. But he definitely felt remorseful well before the long arm of the law caught up with him.
So if Simon Reed still has to ask for help in judging what Twitter trolling should be acted upon, then it proves that current legislation causes at least as many problems as it was intended to solve. Any subsequent policy will be wholly ineffective. Besides, by his own reckoning, the police might not have the resources to deal with trolls that way.
Not that having the resources would make it okay. The media have the resources to cover these incidents as news in the first place. But that is another story. Maybe for an article advising journalists on what constitutes a newsworthy tweet, perhaps?
Habib Kadiri usually operates under the moniker of heakthephreak, mainly @heakthephreak and http://heakthephreak.blogspot.co.uk
Share this article











Comments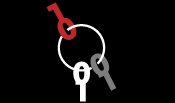 Latest Articles
Featured Article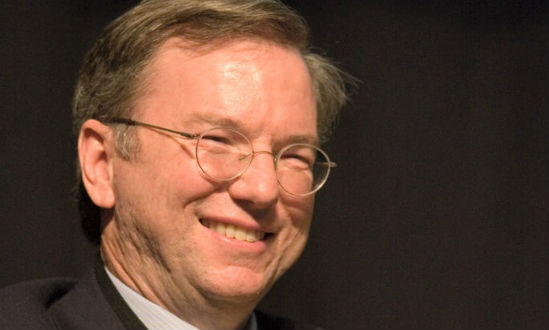 Wendy M. Grossman responds to "loopy" statements made by Google Executive Chairman Eric Schmidt in regards to censorship and encryption.
ORGZine: the Digital Rights magazine written for and by Open Rights Group supporters and engaged experts expressing their personal views
People who have written us are: campaigners, inventors, legal professionals , artists, writers, curators and publishers, technology experts, volunteers, think tanks, MPs, journalists and ORG supporters.
ORG Events