Looking for a Job goes Orwellian
The Department for Work and Pensions are introducing changes to job seeking called 'Universal Jobmatch' and 'Universal Credit'. Consent.me.uk explains the massive privacy impact of these new measures.
Image: Reflected CC-BYFlickr: boliston
By late Autumn the Government's Department of Work and Pensions plans to introduce a  new Universal Jobmatch website for anyone seeking a job. The US company commissioned to deliver this service is Monster Worldwide, an online recruitment and technology service company infamous for numerous major personal data losses through hacking, including the US equivalent of Universal Jobmatch, usajobs.gov.
Millions of part-time workers and unemployed receiving welfare benefits will be mandated to register, thereby bypassing all semblance of consent[i], letting Jobcentre staff and external contractors have full access to all of their user activities, including reading correspondence with employers, viewing full content of CV's, pending and submitted job applications, jobsearches done and saved, feedback from employers, interviews offered and personal profiles. Jobcentre staff will also be able to attach job vacancy details to a user's account, which they must apply for.
All of this is being driven by the plan to make all welfare benefit and related services digital by default and mandated for under the Welfare Reform Act (2012), coupled with the introduction of Universal Credit. These welfare reforms come with unprecedented coercive powers, such as "claimant commitments", including the core mandatory requirement to give evidence of spending a whopping 35 hours per week[ii] doing Jobsearch activities, with non-compliance leading to loss of welfare payments through sanctions of up to 3 years[iii] and or the imposition of mandatory unpaid work(fare)[iv], for showing a lack of effort. Based on the evidence we believe that the unemployed and part time workers[v] receiving welfare benefits will be mandated to register.
This snoopers' charter of a service will be integrated with many central, local government and private sector databases, covering wages paid, hours worked, credit ratings, electoral role and tax liability to name a few.
What about privacy and consent?
Under current Jobcentre rules and practice for welfare benefit recipients, specifically for Jobseekers Allowance,  they are only required to show (not be collected) a record of jobseeking activities, which can just be a short diary account of jobs applied for and jobseeking activities undertaken to find employment.
Currently the collection and retention of actual correspondence with employers, job applications, emails, personal email addresses and telephone numbers requires informed consent and as such can be declined without consequence. However there is evidence that many of the Government's external contractors are subverting informed consent and forcing the sharing of such personal data by unlawful threats of benefit sanctions:
"Claimants [were] bullied into signing an agreement to supply prospective employers' details, for the provider to claim a job outcome payment."
Soure: National Audit Office May 2012 report 'Preventing fraud in contracted employment programmes'
Privacy invasion
Whilst some may say this level of privacy invasion is proportionate with regards the conditionality of welfare benefits, but this does not address the level of free no cost access to initially anonymised personal data purely on the pre-text of being an employer. Even though candidates can choose if they do want to release their full CV or complete a standard job application form, people claiming Jobseekers Allowance or Universal Credit will have a mandatory tracked sanctionable obligation to apply for any employer inviting them to apply. The contract documents indicate the only basic verification needed to open an employer's account will be a landline or mobile phone number and a verified post code.
Privacy impact?
As no dedicated privacy impact assessment has been undertaken for Universal Jobmatch it is difficult not to conclude it will contravene the Data Protection Act in terms of consent and engage the Human Rights Act (ECHR Article  8) principle that "Everyone has the right to respect for his private and family life, his home and his correspondence." Nor has anything been published about how the technology will be used, by the Government and external contractors, to view the activities of people not claiming any welfare benefits. 

A quick insight into the likely privacy impact, for all users of Universa Jobmatch can be found on the Monster commissioned website usajobs.gov, under its Terms and Conditions and curiously not its Privacy Policy it says:
"All access or use of this system constitutes user understanding and acceptance of these terms and constitutes unconditional consent to review, monitoring and action by all authorized government and law enforcement personnel. While using this system your use may be monitored, recorded and subject to audit. "
consent.me.uk was developed to address reported exploitative bullying practices of external DWP Welfare to Work(fare) Contractors/Providers and inform people of their Data Protection rights of consent and more general welfare rights. The author wished to remain anonymous.
---
Share this article











Comments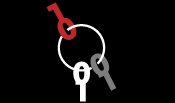 Latest Articles
Featured Article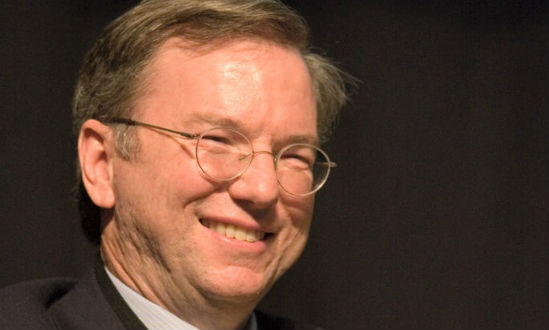 Wendy M. Grossman responds to "loopy" statements made by Google Executive Chairman Eric Schmidt in regards to censorship and encryption.
ORGZine: the Digital Rights magazine written for and by Open Rights Group supporters and engaged experts expressing their personal views
People who have written us are: campaigners, inventors, legal professionals , artists, writers, curators and publishers, technology experts, volunteers, think tanks, MPs, journalists and ORG supporters.
ORG Events