Richard O'Dwyer's Extradition Case
Julia O'Dwyer explains her son's, Richard O'Dwyer, case and the reasons behind the demand of his extradition by the US and why these might be considered as unfair
Image: CC BY The National Guard
Sheffield University student Richard O'Dwyer, accused of copyright infringement, is awaiting his appeal to the High Court against the decision of the Judge in the lower (magistrates) court to allow his extradition to go ahead. The appeal is scheduled for the 4th and 5th December at the Royal Courts of Justice in London. We will be appealing on a number of issues, but the main one of relevance is on the Judge's decision regarding the extradition offence.

In order to proceed with an extradition the alleged conduct must be a crime punishable with more than 12 months in prison in both countries. Despite the Judge saying at the October and November hearings last year that we had a good strong legal argument supporting this, an opinion shared by the prosecution Barrister, it was decided otherwise.

Richard's case was relying on the TV-Links case, which argued that "linking" to content was not a crime. After seeking an IP expert on the matter, it is intended to reinforce further these arguments at appeal.

However, US prosecutors are known among UK extradition lawyers to be the most aggressive in the world and will frequently try to exercise exorbitant jurisdictional claims to try and prosecute people, often on the most flimsy of connections with the US. In Richard's case they have mentioned in the media, though not in legal documents, that they can claim jurisdiction over .com and .net domain names through some notion that all traffic to these domains goes via the US. They claim conspiracy has occurred if someone has any kind of contact with a person in the US via text, e-mail, Skype, internet forums or similar.

In some other cases the US have claimed jurisdiction if servers are located in the US, as in the extradition cases recently of Babar Ahmad and Talha Ahsan accused of terrorism for running a website in the UK whose servers were at some point in Connecticut, but in Richard's case no US servers were involved. They have no consistent rationale or case law. Actually, nor does the UK. In another appeal case Sir Scott Baker who conducted a review into extradition ruled that a case should be tried at the physical location of the conduct.

It appears that they format the issue to suit themselves even down to the actual "crime". The law they are trying to use in Richard's case relates to material items such as fake designer goods, pirated DVD's, etc. They are using the wrong law, as there are no material goods that have been copied or stolen in this case. Furthermore, they also claim the "victims" are in the US. Victims considered to be big corporate such as Motions Picture Association of America (MPAA).

They claim that the witnesses are in the US and therefore that it makes sense to have a trial there. They have given immunity to two people who been affirmed to have had contact with Richard via e-mail or a website forum, people who he did not know. One did some tech work on the site for him and the other moderated a few random links. Richard has never met either of them.

Historically aside from the recent decision on the hacker Gary Mckinnon's extradition, nearly all extraditions to the US, even of UK citizens who have never set foot in that country, have gone ahead, whereas not one American has ever been extradited to the UK for a crime committed from the US. Also the UK has never ever requested the extradition of an American in those circumstances!

The Home Secretary Theresa May has announced that the government will in due course make some changes to the extradition treaty, the main one of relevance being the introduction of the Forum Amendment. Meaning that where an accused has committed all or a significant amount of the alleged conduct in the UK, then the courts will be able to decide whether they should be tried in the UK. This is a major breakthrough and is what the campaigners for extradition reform have been fighting for years.

This would apply in Richard's case, but as the law has not yet been changed and a timescale has not been set, this is not likely to benefit Richard. The government does have the power to choose to apply it to Richard if they wish to. However, following Gary McKinnon's case, the chances for that to happen are slim.

Hence we must plan for the worst just in case. The law is heavily stacked in favour of extradition. Thanks to the online campaign, mainly via Twitter, Jimmy Wales' petition is close to 250k signatures accompanied by supporting comments. Also, a supporter has set up a fighting fund to try and raise some funds to help us in the US. On the other hand, Theresa May has so far ignored this, her hands are tied by the current law stating that she can only block an extradition for specific reasons, none of which apply in Richard's case.

The Public support for Richard and myself has been tremendous, as well as the huge online support coming from many other groups campaigning for digital rights such as the Open Rights Group, Demand Progress, Electronic Freedom Foundation, the Pirate Party and Cory Doctorow to name a few. Support has also come from people involved in both Film and Music industries as well as MP's and public figures.

The level of support from such a diverse group has been truly overwhelming and very much appreciated. It has kept us going through these frightening times. Obviously, we are hoping that Richard will not be extradited and that his appeal to the High Court will be a success. However, we must be realistic as the law is heavily stacked in favour of extradition and we have very little options to fight this - after all we are not fighting any alleged crime, we are fighting the current extradition law. As such we must plan for the worst whilst hoping that it does not happen.

In the meantime I will continue with others to campaign for extradition reforms and as equally important to fight for legislative protection of UK citizens against similar actions being brought over activities on the internet who have never set foot in the US.

Julia O'Dwyer is the mother of Richard O'Dwyer and has been campaigning for her son via her blog to fight his extradition to the US.
Tags
Share this article











Comments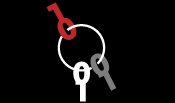 Latest Articles
Featured Article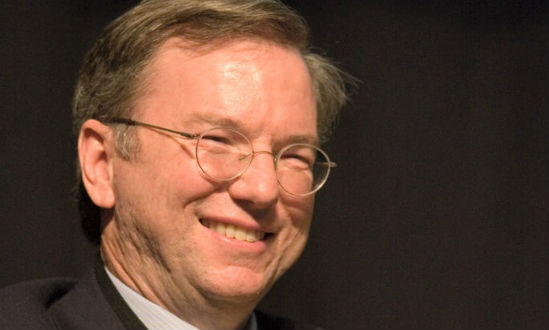 Wendy M. Grossman responds to "loopy" statements made by Google Executive Chairman Eric Schmidt in regards to censorship and encryption.
ORGZine: the Digital Rights magazine written for and by Open Rights Group supporters and engaged experts expressing their personal views
People who have written us are: campaigners, inventors, legal professionals , artists, writers, curators and publishers, technology experts, volunteers, think tanks, MPs, journalists and ORG supporters.
ORG Events