Sock Puppets: A Necessary Evil
The publishing industry has faced a series of revelations about sock puppet reviews, authors praising themselves and slating 'rivals' under pseudonyms. Ian Clark looks at what this behaviour means for the rights of anonymity online.
Image: CC-BY-NC Flickr: Alex Brown
The revelations regarding authorsusing "sockpuppets" to post fake reviews and praise their own books, has sent ripples throughout the publishing industry.  Ostensibly designed to either enhance their own sales or damage a rival's, the practice inflicts serious damage on the symbiotic relationship between reader and author. 
In response to the fake reviews, a number of authors (including Iain Rankin, Lee Child and Charlie Higson) signed a strongly worded letter condemning the practice and committing to never use suchtactics.  Fellow author BradThor argued that:
"In addition to fake reviews being morally wrong, they're incredibly harmful to our industry.
There is no denying that this controversy has damaged perceptions of the publishing world.  However, whilst these revelations have led to much hand-wringing amongst the literati, the use of dubious tactics to get ahead of rivals is not particularly unusual.
In 2002, David Vise (a Pulitzer Prize winning correspondent for the Washington Post) appeared to have devised a neat trick to manipulate the bestsellers list - apparently buying his way onto the list.  Purchasing 20,000 copies of his book at a discount rate, Vise claimed he was doing so to sell signed copies via his website. This was somewhat undermined by the subsequent return of 17,500 copies for a refund.
It is also worth remembering that publishers are in the business of selling books and are not reluctant to employ underhand tactics to increase their profits.  Indeed, the big publishers will purchase space inbook store chains to ensure their products are located in prime sites throughout the store.  Just because the publishing world is supposedly filled with liberal, artistic types, it does not mean that they are above gaming the system.
The onus, however, is on Amazon to manage interactions more effectively and thus restore confidence.  There is nothing to prevent them from requiring only those who have purchased items from Amazon can add reviews for products on the site.  If users were only able to review items purchased via the Amazon website, it would make it easier to link reviewers to individual accounts.  This would also have the added advantage of preventing the glut of irrelevant reviews of items before they are even released.  Amazon have the tools to manage the system more effectively, it is a case of whether they choose to use them.
However, whilst limiting sock puppets and anonymous accounts is a relatively straightforward issue in terms of the purchase and review of goods from an online retailer, it is significantly more complicated when applied across the internet.  Complicated and illiberal.
Whilst the growth of social media has seen the topic raised with increasing regularity, debates around anonymity online date back long before the emergence of Facebook et al.  In 1995, Karina Rigby looked at the issues surrounding anonymity and firmly  concluded that "anonymity on the internet must be protected".  Rigby points out that anonymity is a part of society and is therefore 'unavoidable'.  As she goes on to argue, it is not as if the use of anonymity is a recent phenomenon.  Before the internet anonymous phone calls and letters were hardly unusual.  But there are bigger, more significant reasons why we should resist the calls to remove anonymity online.
In her paper, Rigby also underlines that the societies in which we live can be:
"...extremely conservative, often making it dangerous to make certain statements, have certain opinions, or adopt a certain lifestyle."
Anonymity enables people to confront issues that would otherwise result in their persecution if their identities were known (either at the hands of society in general or the state) .  It is a particularly vital tool for people living in repressive regimes as the ability to hide behind anonymous accounts can literally saves lives and change societies.
The revolution in Egypt last year certainly underlines the extent to which anonymity can protect those fighting against repressive and corrupt regimes.  There is no doubt that without the ability to do so anonymously, Wael Ghonim would never have created the Facebook Page that played an important role in facilitating the overthrow of the Mubarak regime.  Whilst Facebook did initially pull the page for breaches of its terms (it was restored after alternative admins offered to take it on), the fact that it was possible to create it in the first place was crucial.  Anonymity provides the protection the dispossessed require to take on their oppressors.  Without it, they have no chance of challenging the status quo.
Despite the events in Egypt, Facebook appears to be determined to eradicate "fake accounts" from the network. Paul Bernal recently highlighted efforts by Facebook to encourage users to 'snitch' on their friends, asking users to confirm identities of friends that appear to have fake accounts (they have now ceased encouraging users to do so).  For those living under repressive regimes, the consequences of encouraging people to snitch on one another over their use of social networks is obvious (as Albier Saber's case in Egypt underlines). Of course, some might argue that by encouraging 'snitching' Facebook itself is behaving like a repressive regime, encouraging its 'citizens' to report on one another for failing to adhere to the rules.
The protection offered by anonymity does enable a certain degree of abuse, this is clear.  From authors faking reviews to those seeking to offend and distress by engaging in hate speech.  However, the advantages of protecting online anonymity far outweigh the disadvantages.  It allows the corrupt to be held to account, it ensures individuals are able to speak without fear of persecution from the state or their peers and it enables the powerless to challenge repressive regimes. Rigby's conclusion is as relevant in 2012 as it was in 1995, anonymity on the internet must be protected.
Ian Clark tweets at @ijclark and blogs at infoism.co.uk/blog
Share this article











Comments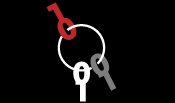 Latest Articles
Featured Article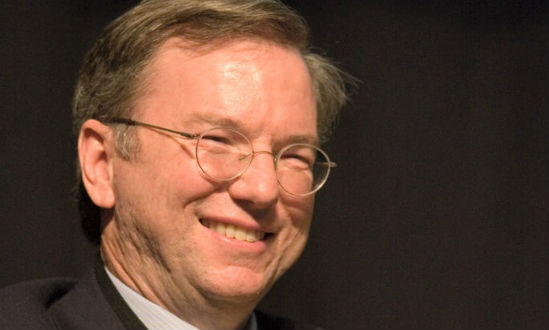 Wendy M. Grossman responds to "loopy" statements made by Google Executive Chairman Eric Schmidt in regards to censorship and encryption.
ORGZine: the Digital Rights magazine written for and by Open Rights Group supporters and engaged experts expressing their personal views
People who have written us are: campaigners, inventors, legal professionals , artists, writers, curators and publishers, technology experts, volunteers, think tanks, MPs, journalists and ORG supporters.
ORG Events