Washing Dirty Linen at Home
Paola Ycaza explains why regardless of what anyone thinks of Julian Assange, the official version fed to us by the Ecuadorian government is questionable. She dives into the facts showing that by granting Assange asylum, the Ecuadorian government probably has its own agenda.
Image: CC BY-NC-SA Nocklebeast
Julian Assange's arguable "sin" was to publish U.S. military and diplomatic documents on the website he launched in 2006 — WikiLeaks. The other sin is probably to continue to avoid trial for rape and sexual assault charges. Since then, Assange has been called everything from "high-tech terrorist" and "enemy of State" to "journalist" and "rapist" to "hero". Whether he tried to escape the law by fleeing from Sweden, or he disrespected certain degrees of confidence and trust that nations rely on —jeopardising national security — or he acted in the name of transparency — Julian Assange is probably not in jail today because of a little Latin American country that decided to protect him.

The truth is this character is today thought by some to be a symbol of transparency worldwide. His actions arguably showed rejection towards censorship and secrecy, but also an invite to avoid them through digital activism. Yet, Assange's well-known saviour — the Ecuadorian government, which granted him asylum last July — does not appreciate transparency as Julian theoretically does.

Actually, Ecuador is not in the best shape transparency-wise at the moment. The International Press Institute (IPI) has recently stated in an in-situ report that "Ecuador is in the midst of a press freedom crisis". Therefore, it is important to know with details all the facts that happened inside the Ecuadorian borders before and while the asylum was taking place.

After an op-ed published in El Universo on the 6th of February last year written by the paper's editor, the Ecuadorian President Rafael Correa took legal proceedings against the three owners and the editor of the largest newspaper of the country. In the column NO a las mentiras("NO More Lies"), Emilio Palacio questioned an army raid to rescue the President from striking policemen in September 2010. The four men were each sentenced to three years in prison and fined a total of $30m (£18m). Additionally, a $10m (£6m) fine was hit on the newspaper by the court.

In addition to the case El Universo, seventeen radio stations have been shut down this year for transgressing regulations, but the government denies these cases were politically motivated. There is no doubt that at the moment Ecuadorian journalists and media—which are constantly called as "prensa corrupta", meaning "corrupted press", by the regime—are subject to face repressive conditions if they report critically about government policies and actions. As stated by the political analyst Mario Vargas Llosa, these facts warn Ecuadorian journalists that any criticism to the government might subject them to reprisals.

Another important fact to highlight regarding this—censorial—Latin American government is the charges of terrorism and boycotts that Pablo Guerrero and other twelve Ecuadorians faced in 2010. These charges are related to the striking policemen in September 2010, when Guerrero went to a public TV station to give his opinion on the reform of the Pubic Service Law—the reform for which policemen were striking. After being threatened, he feared criminal prosecution and punishment for alleged attempted coup. Accordingly, he left Ecuador and requested international protection. He received the decree of political exile in the Czech Republic in 2011. Once in this country he stated: "there are many people fleeing my country, where there are several lawsuits against terrorism and boycotts, but are actually opponents of the regime."

If this is the indoor situation in Ecuador regarding the press and censorship, why is it that outside its territory the Ecuadorian government acts differently? Is this some kind of country advertising? Or maybe is it an interesting foreign policy strategy? It seems pretty obvious that granting asylum to Julian Assange is a desperate effort to restore the government's image as a ferocious censor of the press, but does somebody out there actually buy it?

Not really. Worldwide, there is a strong tendency in favour of El Universo and its braveness in facing the censorial government. Above all, there is a tendency in favour of free press. Two weeks ago the Ecuadorian journalist and former editor Emilio Palacio was awarded in Cadiz with the International Prize 'World Columnist', given by the Spanish newspaper El Mundo. Also, last week Columbia University honoured the Ecuadorian Newspaper El Universo with a Maria Ross Cabot Award for its defence of freedom of the press. This type of recognitions demonstrates an indisputable support of other newspapers and journalists and a general claim for free press.

It seems that, to the Ecuadorian government, the feeling of controlling and silencing a "corrupted" press is its very symbol of victory. However, to them what Assange did does not qualify as "corrupted"; on the contrary, Assange's actions should be applauded and this is why it has decided to offer him protection in its Embassy in London.

With this said, it is easy to state that if Assange had acted "against" Ecuador in the way he allegedly proceeded with other countries like the United States, he would probably be also prosecuted by the Ecuadorian government, as tolerance is not one of the virtues that characterise this regime. In fact, Assange's profile is rather similar to the Ecuadorian journalists that are frequently questioned and silenced by the regime.

The Ecuadorian government has tried to "wash its dirty linen at home" — not in public — by acting repressively inside its borders, and open-minded to the eyes of the rest of the world. Nevertheless, this contradiction has not allowed the international community to be misled… Plus the "corrupted" media leaking...

Paola Ycaza (https://twitter.com/paolaycaza) is a journalist and monthly columnist at El Universo. She actively campaigns for Freedom of the Press, especially in Ecuador.
Share this article











Comments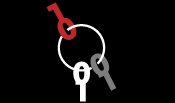 Latest Articles
Featured Article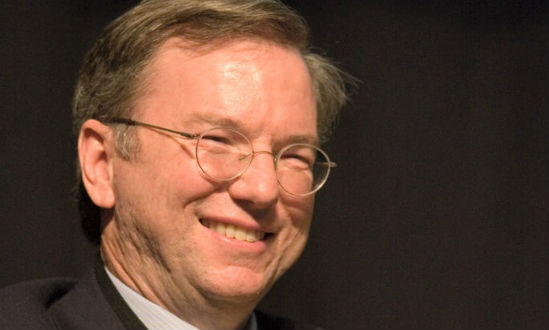 Wendy M. Grossman responds to "loopy" statements made by Google Executive Chairman Eric Schmidt in regards to censorship and encryption.
ORGZine: the Digital Rights magazine written for and by Open Rights Group supporters and engaged experts expressing their personal views
People who have written us are: campaigners, inventors, legal professionals , artists, writers, curators and publishers, technology experts, volunteers, think tanks, MPs, journalists and ORG supporters.
ORG Events