Your data, Your decision
Runa A. Sandvik, developer for the Tor Project, responds to our series on protecting privacy, explaining how and why the Tor Browser Bundle lets you control how much information you share online.
Image: Red Onions CC-BY-ND 2.0 Flickr: Clay Irving
In response to Dr Paul Bernal's piece on The Right to be Forgotten, we are featuring a series of digital businesses who have created tools which they believe solve issues related to online privacy.

Social media sites use web and mobile based technology to create interactive dialog among organizations, communities, and individuals. As a member of a social media website, you are encouraged to share more about yourself; what you do, what your likes and dislikes are, what you bought online. You are encouraged to take more photographs, connect with more people, organize more events, and so on. You may think that you are in full control of what, and how much, you share on these sites. The reality is that you are only in control of a fraction of the information these sites collect about you.
The majority of the sites you visit use cookies to distinguish your user from all the others users. This small piece of data can also be used to determine any relationship between sequential page visits you make, and visits you make to other websites. Cookies alone do not identify people by name, but they are defined themselves by a combination of a computer, a user account, and a browser. It is the use of cookies that allows websites to learn more about who are you and what you do online; what you searched for on Google, what you bought on Amazon, which video you viewed on YouTube.
A significant portion of your online experience is based on the use of free web services. After all, you are not paying any money to Google to use Gmail or to watch a video on YouTube, you are not paying any money to Twitter to follow other users, and you are not paying any money to Facebook to be able to connect with people you know. The truth is that you are paying indirectly through the monetization of your personal information. In exchange for, for example, use of Google's collection of free services, you are helping Google build an enormous database filled with billions of searches and personal information. As the saying goes, if you are not paying for it; you are the product.
Some companies do not disclose what data they collect about you, what they do with it, or how long they store the data for. In some cases, you will even find that a company's privacy policy does not cover all the situations where your data is being collected, stored, and used. You have the right to ask to see the data that companies have on you, but not all companies are legally required to comply with your request. Finding out just how much information has stored about you can be an uphill battle, as the Europe versus Facebook campaign and Privacy International's campaign to encourage people to request their data from Twitter have demonstrated.
A different approach
In The Right to be Forgotten, Dr. Paul Bernal writes that "if you don't want people to hold your data, or the reason they held it is no longer valid, you should have the right to have that data deleted". He argues that you as the consumer should be able to have control over your data, even when the data is held by a commercial operator. But what if you, instead of requesting to have data deleted, could control how much data you share in the first place? What if you could reduce your digital footprint with one piece of software? That is just one of the many challenges we are trying to address at the Tor Project.
The Tor Project develops and maintains the Tor Browser Bundle, a pre-configured software package that allows users to browse the web anonymously and securely. Tor was originally developed for the purpose of protecting government communications. Today, it is used by a wide variety of people for different purposes. An estimated 500,000 people use Tor on a daily basis; some use Tor to keep websites from tracking them and their family members, some use Tor to research sensitive topics, and some use Tor to connect to news sites and instant messaging services when these are blocked by their local Internet providers.
At the cost of some speed, the ability to play Flash videos, and a somewhat different user experience, you can reduce your digital footprint and prevent websites from tracking you online. By using the Tor Browser Bundle, you can control how much information you share with the websites you visit. By default, the sites you visit will not know your real IP address, know what you searched for on the Internet last week, learn which other websites you have visited or are currently visiting, or link your most recent online purchase with purchases you have previously made on either the same site or different sites.
Given the popularity of social media sites, and the number of new sites and services being introduced, there is an urgent need to address the problem that users cannot learn how much data a company holds about them, let alone request that this data is deleted.
Conclusion
You have several choices when it comes to controlling data about you that is held by third parties. Legislation is one possibility, but not letting the data get beyond your control in the first place, is another. The Tor Browser Bundle is no silver bullet; while it will not allow you to delete data you have previously given out, it will allow you to prevent your data from being collected in the future. You rarely see a company say that they will collect as little information as possible when you use their service, and so it is up to you to decide how much data you want to give away.
Runa A. Sandvik is a developer for the Tor Project. She analyses blocking events, tests new releases of Tor, helps people use Tor safely, and gives talks all over the world. She tweets as @runasand.
Share this article











Comments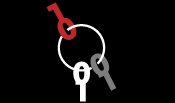 Latest Articles
Featured Article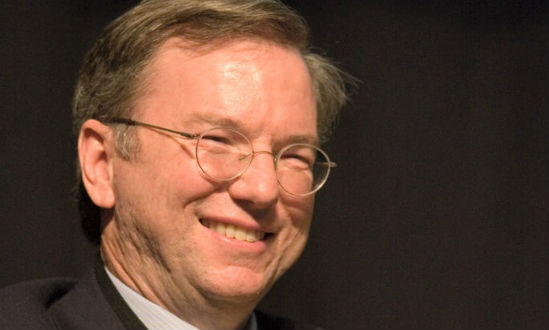 Wendy M. Grossman responds to "loopy" statements made by Google Executive Chairman Eric Schmidt in regards to censorship and encryption.
ORGZine: the Digital Rights magazine written for and by Open Rights Group supporters and engaged experts expressing their personal views
People who have written us are: campaigners, inventors, legal professionals , artists, writers, curators and publishers, technology experts, volunteers, think tanks, MPs, journalists and ORG supporters.
ORG Events