The Right to Open Access to Humanities and Social Science Research
Ernesto Priego looks at initiatives to increase public access to academic work and research data.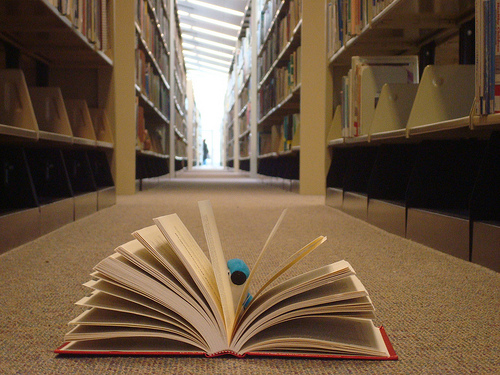 Image: Library Bird by C.O.D. Library CC BY-NC-SA 2.0
Open access refers to the free access to and reuse of scholarly works. Peter Suber, who was the principal drafter of the Budapest Open Access Initiative (February 2002), and authored the book titled Open Access (2012), defines it as academic literature which is "digital, online, free of charge, and free of most copyright and licensing restrictions.". Creative Commons remains the leading organisation in the development of open licenses that provide a social and legal framework to works that are openly available. Being digital, online and free of charge, open access scholarly outputs require open licenses that ensure their reuse within specific parameters determined by the licensor. 
It was also in June 2012, ten years after the Budapest meeting, that the report from the National Working Group on Expanding Access to Published Research Findings (led by Dame Janet Finch CBE) published their report, titled 'Accessibility, sustainability, excellence: how to expand access to research publications' [PDF]. The report made recommendations to improve open access to academic works from the UK, and the Government announced on 16 July 2012 that it had accepted the recommendations looking to the Funding Councils and Research Councils to further develop their existing policies, some of which had been in place since 2005.
It is no coincidence that the Government's response to the Finch Report was issued at the same time as their Open Data White Paper, which led to the establishment of a Research Transparency Board in order to develop policies to increase public access to research data. Like the Open Access 'movement' itself, most of these proposals originated from a conception of research that identifies it with 'science', but not necessarily to the arts, humanities and social sciences (e.g. the Royal Society's Science as an Open Enterprise report).
A series of Open Access policies have followed these events, such as Research Councils UK's Open Access policy (announced 16 July 2012), coming into effect for all research articles submitted for funding from 1 April 2013. The Higher Education Funding Councils (HEFCE) also got their gears in motion for developing proposals to ensure that research works submitted to the Research Excellence Framework (REF) or similar assessment exercise after 2014 are as widely accessible as possible; initiating a consultation with their partners in research funding and other interested parties. The European Union Commission also published new policies [PDF] both for open access to publications and for access to research data resulting from projects funded under Horizon 2020 (coming into effect in 2014).
This series of announcements and policies have created a great deal of anxiety and confusion amongst researchers. The Finch Report suddenly shook several sectors of academia that had not considered open access publishing before, or that work in fields where 'data' is a foreign language, or where the traditionally accepted outputs are not necessarily journal articles but monographs. It is possible that for many researchers in the arts, humanities and social sciences the notion of sharing research outputs openly through Creative Commons licenses was unheard of. In the UK, the editors of 21 history journals, for example, issued an open statement in December last year opposing to using so-called 'free culture' licenses, stating they would only use CC BY NC ND (Creative Commons Non-commercial Non-derivative) licences only, and explaining that in their opinion less restrictive licenses meant that "commercial re-use, plagiarism, and republication of an author's work will be possible".
A similar opinion was expressed by six academics in the letters page of the London Review Books (24 January 2013), stating that the use of Creative Commons Attribution licenses "would seriously undermine the integrity of the work scholars produce," suggesting that more permissive open licenses that allow reuse of research outputs are a threat to "academic freedom, the international standing of UK scholarship and intellectual property rights."
There are still many questions, fears and interests of all sorts defining the current debate around open access outside STEM fields. Funding allocation works differently across fields, and in spite of recent policies for many scholars funding to publish in 'Gold' Open Access publications that rely on Article Processing Charges remains a distant dream. In combination to varying degrees of confusion about copyright and the perceived dangers of openness, we are far from seeing a general consensus on how academics should embrace the values of Open Access.
Some academics feel they are being 'bullied' into Open Access, forced to share outputs through methods they feel might jeopardise their career prospects. Perhaps this is the most important case that Open Access advocates need to make: the urgent transformation of the traditional systems of assessment and promotion, that were defined in times in which transparency, openness, wider access and nearly-instant dissemination channels did not exist. These are strange times indeed when some junior academics feel they need to fight for what they perceive as their right not to publish open access (even sometimes when they've been funded by the taxpayer or by funders with Open Access policies). It is my personal belief that Open Access advocates are fighting for the right of others to access research that had traditionally been paywalled from the general public, and for the right of scholars at all career stages to ensure their work has more prospects of getting disseminated and eventually, luckily, more widely read, cited and 'reused'.
Those of us who believe that Open Access is about ensuring wider and fairer dissemination and construction of knowledge, across borders and without paywalls for those who should most benefit from it (learners and readers, regardless of who or where they might be) need also to work harder at empowering graduate students and Early Career Researchers to opt for Open Access publication platforms by collectively working towards a positive transformation in academic culture, one where open availability of online scholarship is not considered a liability but a desirable asset.
As promised, in February 2013 HEFCE made a call for advice on developing the four UK funding bodies' joint policy on open access in the post-2014 REF, and on 24 July 2013 they followed it up by launching an online consultation inviting "responses from higher education institutions and other groups, organisations and individuals with an interest in scholarly publishing and research". (Read the consultation here). This is an opportunity for the UK academic community to exercise their right to have their say—before it is definitely too late.
 Ernesto Priego is Lecturer in Library Science at City University London.
Note: This article gives the views of the author, and not the position of his employers or colleagues.
Tags
Share this article











Comments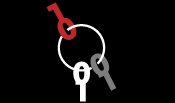 Latest Articles
Featured Article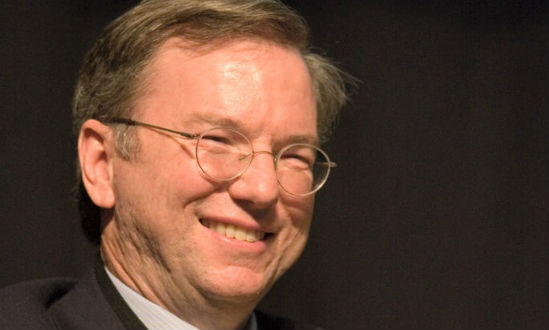 Wendy M. Grossman responds to "loopy" statements made by Google Executive Chairman Eric Schmidt in regards to censorship and encryption.
ORGZine: the Digital Rights magazine written for and by Open Rights Group supporters and engaged experts expressing their personal views
People who have written us are: campaigners, inventors, legal professionals , artists, writers, curators and publishers, technology experts, volunteers, think tanks, MPs, journalists and ORG supporters.
ORG Events