The problem with #twittersilence
Catherine Baker gives her insight into why she decided to not partake in the #twittersilence movement.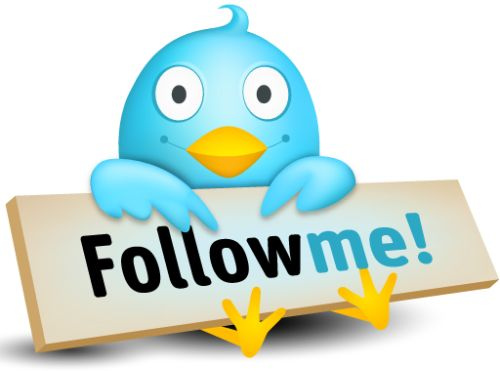 Image: Follow me on Twitter! by Slava Murava Kiss CC BY-NC 2.0
My Sunday morning Twitter timeline has rarely been busier than on #twittersilence day, 4 August - and not just because the BBC was going to be announcing the next Doctor.
Receiving misogynistic abuse and intimidatory threats online is an everyday reality for many women, especially those who use the internet to talk about their experiences of being marginalised in society and to build solidarity with others. Over the weekend of 27/28 July, it became headline news in the UK after Caroline Criado-Perez, who had been campaigning for the Bank of England to commit to always including a female historical figure on its banknotes, spoke out about the rape threats she had received.
What followed was a week of debates, both on Twitter and in the mainstream media, about how to solve the problem - although the parameters of that problem could look very different depending on what information was reaching you.
The headline story was about the abuse being directed to a number of white cis women who were currently in the public eye, and the idea to solve it by installing a 'report abuse' button on Twitter.
Not in the headlines were many other women's experiences of online abuse, particularly those of women who are also marginalised in other ways, such as being a woman of colour, trans*, a Muslim, or disabled. In positions like these, not only may you be receiving even more abuse, you're also less likely to be believed. An abuse button, which could be misused by organised campaigns to shut down critical opinions, could harm you in ways that supporters of the idea who have more privilege may not have been able to see (this fear resurfaced last week when Twitter suspended the @transphobes account, which had been collating examples of transphobic speech on Twitter).
The links in the last paragraph give a much more complex picture of Twitter as a political space, though I'd argue they help to make that picture more precise and accurate - at least regarding the networks of users to whom #twittersilence meant anything. They also illustrate some of the questions that intersectional feminism is likely to raise and that other varieties of (white) feminism may be less likely to attend to.
Twitter's functionality for users to disseminate links quickly to the people who follow them and for writers and readers to take part in two-way, publicly visible conversations has made it a place where these different worldviews come into fractious conflict. Two significant incidents in the last year, reactions to dismissive remarks by Caitlin Moran about race and to transphobic language by Suzanne Moore, did much to create a recent history of mistrust that fed into how #twittersilence was received.
The idea of #twittersilence as a protest against 'trolls' originated with a tweet by Caitlin Moran a few hours after the abuse button petition was launched.

I can't write about #twittersilence without acknowledging that I was one of the people who chose not to take part (though I also respect the choices of the friends and colleagues who did). I had several reasons for that, some to do with the concept of silence as a protest, and others to do with how the events leading up to #twittersilence had been framed.
If abuse and threats are deliberately being used to silence women online, silencing oneself didn't feel like an effective form of protest (and out of character with the idea of 'shouting back' that had already been raised as a response). I was uneasy, too, about the restrictive way in which online abuse had been being covered, as if it was only a problem now that white cis women in the media were complaining.
Framing the silence as a protest by the 'pleasant people' also has constraining implications for the idea of Twitter as a political space - as if the world is made up of pleasant people, trolls, and no-one in between. This would shut down whole traditions of angry expression by the oppressed, as Kat Haché points out in her critique of the expectation of 'civility', or as Audre Lorde observed in her classic essay on 'The Uses of Anger', which made the case that the anger of women of colour against racism could, 'focused with precision [...] become a powerful source of energy serving progress and change'.
A further problem for me was that, in Twitter's recent history, some women writers criticised on Twitter for racism or transphobia have described that as part of the abuse they receive. The language of these criticisms is often angry, yet the motivation, and the power relations, behind them, seem very different to the threats men have been directing at women in order to stop them talking. 'Why should it be my responsibility to be polite to people who believe that I am a deception[?]', asks Haché, rejecting the argument that she should show civility towards people who deny her right to exist as a trans woman. Indeed: why should it be?
Twitter is sometimes compared to London's 18th-century coffee-houses as a conversational forum for public opinion. It's more like one single coffeehouse of infinite size, where everyone can overhear and try to take part in almost any other conversation. Its speed and scale create new kinds of questions: is it responsible for a celebrity user to retweet messages from members of the public who disagree with them? Are there times when repeated speaking out by users from a marginalised group can give the appearance of a 'mass minority' when the power dynamics haven't really changed? The ethics of Twitter as an instant political space are still to be established. To fulfil the hopes that many of its users have in it, however, it will need to accommodate as diverse as possible a range of tactics, styles and values of activism, with awareness that the simplest solutions may hurt those who benefit from Twitter most.
Catherine Baker works as a lecturer in Hull and has been active on Twitter since 2010. The views expressed here are her own and do not speak for her department or her university. 
Tags
Share this article











Comments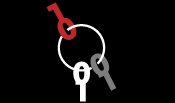 Latest Articles
Featured Article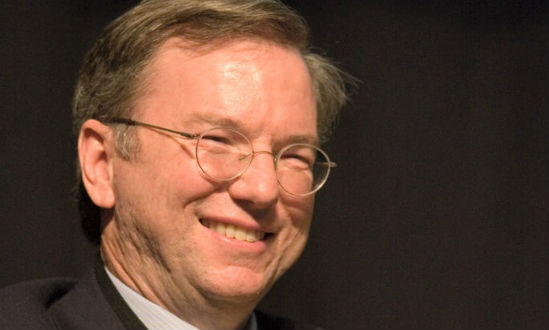 Wendy M. Grossman responds to "loopy" statements made by Google Executive Chairman Eric Schmidt in regards to censorship and encryption.
ORGZine: the Digital Rights magazine written for and by Open Rights Group supporters and engaged experts expressing their personal views
People who have written us are: campaigners, inventors, legal professionals , artists, writers, curators and publishers, technology experts, volunteers, think tanks, MPs, journalists and ORG supporters.
ORG Events