Who are the BPI's new website blocking targets?
James Brandes looks at the torrent sites, filesharing aggregators and streaming services in the firing line, and asks if the fat lady sung for Grooveshark?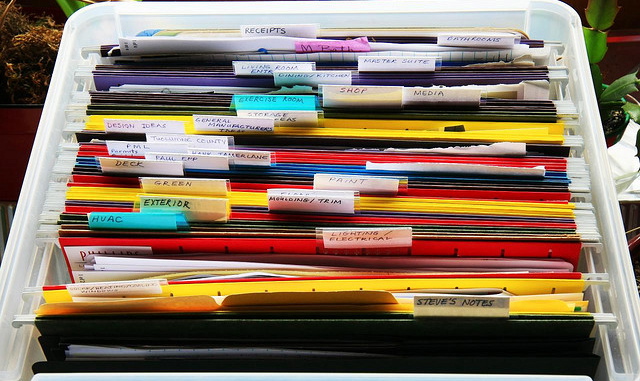 Image: files by Steve Ryan CC BY-SA 2.0
 James Brandes is a Copyright Agent who operates the Digital Copyright Consultancy. The Digital Copyright Consultancy provides anti-piracy protection for a wide variety of clients' in the music and adult entertainment industries. It has worked on 4,000 + assignments for 82 clients' and has removed over 5,000,000 infringing links and search results. Projects have ranged from providing piracy protection services for Digital EP releases to well known dance compilations/rock albums and adult DVD releases/website content.
The British Phonographic Industry (BPI) is on the warpath and is targeting torrent sites, file sharing aggregators and streaming services. In their continuing battle against websites that allegedly contain or provide search capability of unlicensed music content, the BPI will likely ask Internet Service Providers to voluntarily block these sites in the first instance. Should that fail however, costly litigation via the High Court seems a conceivable consequence. Earlier this year; 3 torrent sites (KickAssTorrents, H3TT and Fenopy) were all blocked in the UK at the ISP level following on from the high profile blockade of notorious torrent site The Pirate Bay. Serious questions must now be asked about the new list.
 The Pirate Bay still refuses to remove torrent search results, KickAssTorrents has been similarly recalcitrant in the past year and H3TT charges content owners / their agents to send Notices for removal of infringing material. But there are sites that take a different approach to responding to Copyright Infringement Notices. I'll explain how and why they're different.
 The list compiled by the BPI and its members is a mixture of BitTorrent sites, file sharing aggregators, streaming services and pirate link sites that upload content to one-click file hosting services. Some are more contentious than others. In this article, I'll largely talk about services that I've dealt with extensively through my anti-piracy activities.
 Starting with Torrent sites, it should always be borne in mind that BitTorrent is a technology which in itself is legal. However, the legality of many of its uses has been, and currently is being aggressively litigated worldwide. It's probably fair to say that the vast majority of Torrent administrators know that their service is used by many to distribute unlicensed content. Furthermore, they've made a lot of money off the back of advertising revenue. As a consequence, it's somewhat understandable that content owners/their agents and copyright protection bodies want to take action against them.
 However, whilst I remove a great deal of content from one-click file hosting services, torrents and even search engines such as Google, I feel distinctly uneasy about the blocking of websites in their entirety. At what stage should it be considered? Is wholesale website blocking a step too far? And is it actually effective? Some technology commentators have their doubts.
 If we take a look at BitSnoop first, it indexes over 20 million torrents in its database. I think it'd be a reasonable assumption that the site owners know that a fair amount of content found by its torrent search engine is unlicensed. But the site, in its defence,responds extremely quickly to DMCA/Copyright Notices via an automated DMCA Bot. Offending URLs are in fact removed within minutes.They also publish a list detailing the number of DMCA Notices they've received in the past year. It's interesting reading.
 But the plot thickens. If you check the BPI's Google's Transparency Report, you'll see that the BPI have sent DMCA Notices to Google for over 300,000 infringing Bitsnoop URLs. Further investigation via Chillingeffects reveals that few of these Bitsnoop URLs have actually been removed at the source (they're still live) which is a somewhat curious strategy.
Is there an ulterior motive to make Bitsnoop look bad? Debatable, but I'm certainly of the opinion that the BPI should remove the allegedly infringing content from Bitsnoop first before considering more draconian measures such as website blocking. Thus, blocking Bitsnoop seems premature at this stage.
Having said that, things can and do often change - KickAssTorrents used to be extremely cooperative with regards to removing torrents/search results, yet for some inexplicable reason have largely stopped cooperating with content owners and their agents.
 Just over 2 years ago, torrent search engine IsoHunt was forced to implement a keyword filter to block infringing content on behalf of the Motion Picture Association of America (MPAA) and nor can it rely on safe harbour provisions provided by the Digital Millennium Copyright Act of 1998 either. It's the 4th largest torrent site in the world and has been subject to a number of law suits.
 IsoHunt usually act within 24 hours to disable URLs. The BPI has sent takedown requests to Google for 310,000 URLs yet if this notice posted at Chillingeffects is anything to go by, then one can presume that most of these URLs are still live. As with Bitsnoop, blocking IsoHunt seems to be a little hasty at this stage and blocking would only be appropriate if this site significantly changed its removal policy.
 Some other smaller Torrent sites are also on the list. For instance, TorrentReactor is another torrent site which in my experience, has always compiled with copyright takedown requests promptly and expeditiously. In fact, TorrentReactor personally contacted my business the 'Digital Copyright Consultancy' approximately 1 year ago to ask whether I was satisfied with their abuse team's performance. The answer to that question was yes. The BPI has sent thousands of Notices to Google yet it would appear doesn't send Notices to Torrentreactor as the files are still live.
 ExtraTorrent is the 5th largest torrent website in the world. They remove content quickly and efficiently. The BPI has sent close to 200,000 takedown requests to Google. Again, the files haven't been removed at source.
 Monova has also been targeted by the BPI. I can report that this site removes infringing URLs on request and has been consistently cooperative for a number of years. Predictably, a quick perusal of Chillingeffects will reveal that the BPI has not removed some of the infringing Monova URLs at their source - they're still live.
 Regardless of what you may think about Torrent services like the above (they almost certainly have knowledge of general infringing activity), I don't think web blocking is suitable at present particularly when they already remove infringing URLs after receiving notice of them.
 Other services have also incurred the wrath of the BPI. FilesTube is a filesharing aggregator and indexes content from over 100 one-click filehosting services and pirate link sites. It currently indexes in excess of 500,000,000 files and has over 1,000,000 likes on Facebook. The filesharing search engine has the reputation as 'the go to' place if you want to find content uploaded to one-click filehosting sites.
 However, whilst its main purpose is to largely index content from one-click file hosting services, they do react extremely quickly and remove infringing search results within an hour of receiving a Copyright/DMCA Notice. In fact, the Digital Copyright Consultancy has removed well over 150,000 search results from FilesTube so far. Other similar sites include Filecrop, Filetram and Rapidlibrary and all remove search results when requested. So blocking these websites in their entirety is perhaps questionable.
New Album Releases  is a pirate linking site which makes money via its affiliate arrangements with various pay per click one-click file hosting services (please see a previous article by myself on Open Rights if you need an explanation of this business model) and via advertising. They have operated for a number of years. While they claim via a clumsy disclaimer that they're not responsible for uploading content to one-click filehosting sites and that they're merely a search engine, they've uploaded thousands of albums without the permission of the original content owners. Moreover, they don't remove content on request and constantly re-upload albums even when it's very apparent that the content owner wants it removed.
 The one-click file hosting services they upload to are well aware that Newalbumreleases are repeat infringers yet do very little to police their servers or discourage their activities.
 Why? It would be commercial suicide to discourage Newalbumreleases' pirate activity, as they're a profitable affiliate which helps to change free downloaders into paying premium members. Consequently, this gives Newalbumreleases carte blanche to re-upload content with impunity. In conclusion, I'd argue that a website block for Newalbumreleases would be more justified.
 BeeMP3, Dilandau, MP3juices, MP3lemon, MP3raid and MP3skull all feature in the BPI list but what kind of sites are they? These are MP3 download/search engines that aggregate content from a wide variety of services like 4Shared, Soundcloud and one of Russia's largest social networks, Vkontakte - now called vk.com.
 A couple of these search sites have no DMCA/Copyright policy and the others, make it difficult to remove content (long winded takedown forms etc). There's perhaps some justification for web blocking in this case.
Grooveshark is an online music streaming service based in the United States. It's not a stranger to controversy - a law suit by Universal in fact claimed that Grooveshark employees systematically uploaded unauthorised music to the service.As of May 2013, Grooveshark has been sued for copyright-violations by all the major music companies including Warner Music Group, EMI Music Publishing, Universal Music Group, & Sony Music Entertainment. In fact, one of the suits alleged liabilities at $17 billion which seems totally outlandish.
 While I can't comment on their DMCA/Copyright Procedures as I've had no experience removing content from their site, their inclusion on this list seems surprising especially considering its size, deep pockets and general visibility of its management on social networks. For example, all the key players have business LinkedIn accounts. This further development is surely very troubling for Grooveshark but I doubt they'll go down without a fight.
 On the subject of blocking websites, a number of commentators have questioned its efficacy from the beginning and they perhaps have a point. For instance, research by Torrentfreak has indicated that at least 8% of all Pirate Bay traffic is now provided by proxy services.The Pirate Bay blockade has thus highlighted the problems with regards to web blocking - new domains registered, an abundance of proxy servers and numerous other circumvention techniques have been successfully used.
 But even if we discount the efficiency of website blockades at the ISP level, surely an organisation such as the BPI should focus on removing content at its source and then exhausting all subsequent possible avenues before resorting to drastic measures such as website blocking? It is my contention that blocking websites entirely should be a last resort when all other options have failed.
Share this article











Comments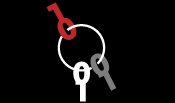 Latest Articles
Featured Article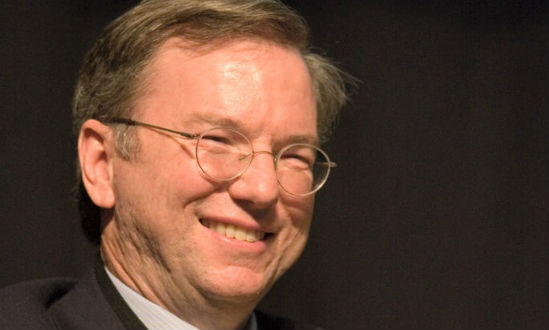 Wendy M. Grossman responds to "loopy" statements made by Google Executive Chairman Eric Schmidt in regards to censorship and encryption.
ORGZine: the Digital Rights magazine written for and by Open Rights Group supporters and engaged experts expressing their personal views
People who have written us are: campaigners, inventors, legal professionals , artists, writers, curators and publishers, technology experts, volunteers, think tanks, MPs, journalists and ORG supporters.
ORG Events