Review: Barefoot into Cyberspace by Becky Hogge
Jonathan Kent celebrates Becky Hogge's personal journey through the chasms of cyberspace and beyond!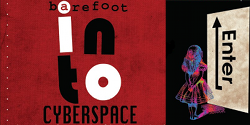 Image: CC-BY-SA Becky Hogge Barefoot into Cyberspace
There's a rule of thumb that 'the more you know, the more you know you don't know' and there are few areas in which it's stood me in better stead than in writing and broadcasting about the hacking scene. It was something I fell into as a reporter based in SE Asia.  Back in 2004 I heard on the grapevine about a hacking conference taking place in Kuala Lumpur and arranged to interview the legendary Captain Crunch; John Draper.
In the early days hackers get-togethers were primarily a source of good stories, but over the years I've come to look forward to catching up with a hugely interesting collection of people some of whom have become good friends. And while I've come to realise how much I don't know about the hacking scene I've also become acutely aware of just how much complete tosh is written about it by the media; even by tech journalists who really should know better.
Which is why (former ORG Executive Director) Becky Hogge's new book 'Barefoot into Cyberspace' is all the more refreshing and indeed valuable.
Hogge takes us on something of a personal journey into the world of hacktivism in the company of such luminaries as 60s 'Merry Prankster' turned net pioneer Stewart Brand, Dutch hacktivist Rop Gonggrijp, Global Voices co-founder Ethan Zuckerman, author Cory Doctorow and Wikileaks frontman Julian Assange.
If there's a theme running through the book it's the clash between governmental and corporate interests on the one hand and the idealists who in great measure laid the foundations for the net we have today on the other. Starting and finishing her narrative at successive Chaos Computer Club annual congresses in Berlin, she touches on a range of issues such as copyright (and copyleft), personal privacy and surveillance, freedom of information, censorship and the commercial takeover of the net.
In and out of this she weaves another story; that of Wikileaks, whose travails through 2010 she watched from a ringside seat. If it has a fault, 'Barefoot into Cyberspace' doesn't quite manage to tie all its themes together into a coherent whole.  None of the issues that Hogge touches on are covered comprehensively.  The focus is up close.  Much of the book is reportage rather than a rounded survey of some big topics.
 However Hogge could fairly argue that it's the most honest way to approach the subject. 
Anyone, particularly any journalist, who claims to have an encompassing overview of hacktivism, let alone the wider hacking scene in its infinite variety, risks being 'called out'. I'm not persuaded that such an 'expert' exists. Hogge simply writes what she's seen, recounts the conversations she's had and tries to put them into some kind of context.
And it's that context for which I am most grateful.  Her account, much of it centring on Stewart Brand, of hacking's (and to a great extent the Net's) countercultural roots is an undertold story that explains this digital duality – part hippy idealism, part alternative, conflicted but voracious entrepreneurialism.
Frankly anyone who can build the movie Easy Rider into her story, quote Steppenwolf lyrics and name-check the great Enlightenment radical Tom Paine deserves to be read.  Just as Paine grasped the great issues of liberty of his day, Hogge is tackling the great issues of liberty of ours and for anyone who cares about our freedom's future this is a must-read.
You can read Barefoot into Cyberspace by downloading it or by buying a paperback copy on Amazon.
Jonathan Kent is a professional troublemaker who has reported for the BBC, NPR, ABC, CBC, Newsweek, Reuters and the Daily Telegraph among others. He lives in Sussex, writes extensively about technology from a mildly tech-sceptic viewpoint, and is busy building a treehouse.
Share this article











Comments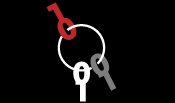 Latest Articles
Featured Article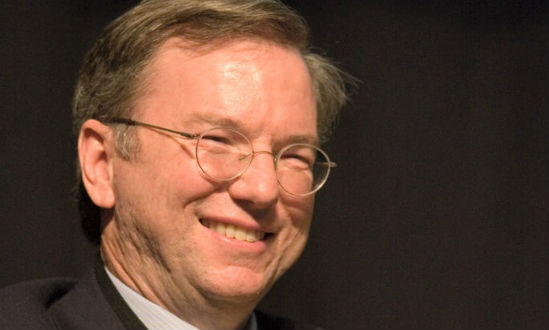 Wendy M. Grossman responds to "loopy" statements made by Google Executive Chairman Eric Schmidt in regards to censorship and encryption.
ORGZine: the Digital Rights magazine written for and by Open Rights Group supporters and engaged experts expressing their personal views
People who have written us are: campaigners, inventors, legal professionals , artists, writers, curators and publishers, technology experts, volunteers, think tanks, MPs, journalists and ORG supporters.
ORG Events