Just Google It!
Milena Popova looks at the new Google Terms of Service and its broader implications as corporate powers continue to mine the web for personal information.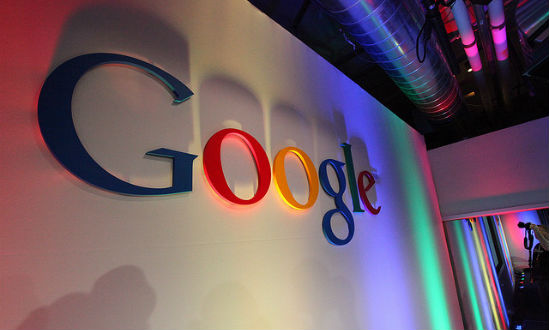 Just Google It!
Image: Google Logo in Building43 by Robert Scoble via Flickr (CC BY 2.0)
The fact that the company name has come to mean "search on the internet" can often make us forget about the range of other services Google provides and, in particular, how they make their money. While Google may have started as a search engine - a market where it still holds a 70% global share, Google's empire has spread well beyond that.

It makes the operating system running on nearly 30% of mobile devices in use and nearly 80% of devices currently shipping; it runs YouTube, the service where 63% of us choose to watch our friends' embarrassing antics; it provides Gmail, the world's largest email service; its mapping application is slightly less likely to kill you than some of its major rivals; and it runs a social network which, by any formal measures, continues to be tiny compared to behemoths like Facebook and Twitter, but which is nonetheless a key building block in the company's strategy. There's also the browser, the store, the translator, the blogging platform and a whole bunch of other bits of the Google empire, all of which know things about you.

In March 2012, Google merged the privacy policies across its services and with that, also consolidated its user data into a single database.  As of next month, Google is making another change to its terms and conditions: it will now use your name and photo as well as information about things you like in its advertising. It calls this feature "shared endorsements" - and you can be forgiven if you're a little confused about it. You see, Google already uses your +1s in its search results and advertising. What is new as of November is that other activity - such as comments and reviews - will now also be displayed to your unsuspecting friends in their search results.

Of course, Google tells us that we are in control here: 
So your friends, family and others may see your Profile name and photo, and content like the reviews you share or the ads you +1'd. This only happens when you take an action (things like +1'ing, commenting or following) – and the only people who see it are the people you've chosen to share that content with. On Google, you're in control of what you share.

It is that sentence in bold that really caught my attention. It sounded awfully familiar. It sounded a bit like "we give you control of your information" (Facebook privacy policy, circa 2006). Of course we all know how that went, and if you don't, the Electronic Frontier Foundation has an excellent chronology of the evolution of Facebook's privacy policy up to 2010. To get a good idea of the current state, I highly recommend the Us vs Th3m Facebook security simulator.

So take this as your semi-regular reminder that on Google (and many other places on the internet), it is you who's the product. Do read the changes to the Terms of Service (they are mercifully short and reasonably well written), and at least think about following the link to the shared endorsements preferences page to tell Google not to use your data in this way. If, like me, you use Adblock Plus and are wondering what all the fuss is about, do remember that ABP only treats the symptom. Just because you can't see the ads doesn't mean companies like Google aren't collecting masses of data on you. Think about adjusting the cookie settings in your browser and using Ghostery to minimise the amount of tracking you're subjected to. Make an informed decision about using some non-Google services: on the one hand, you are giving your data to more companies; on the other you're not concentrating quite so much sensitive information about yourself in the hands of a single provider. Which is the lesser evil? You decide.
Milena Popova is an economics & politics graduate, an IT manager and active campaigner for digital rights, electoral reform and women's rights. She is also a member of ORG's board and continues to write for the ORGzine in a personal capacity.  
Share this article











Comments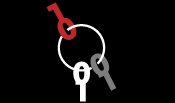 Latest Articles
Featured Article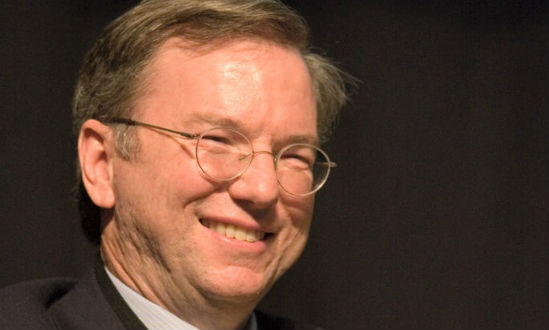 Wendy M. Grossman responds to "loopy" statements made by Google Executive Chairman Eric Schmidt in regards to censorship and encryption.
ORGZine: the Digital Rights magazine written for and by Open Rights Group supporters and engaged experts expressing their personal views
People who have written us are: campaigners, inventors, legal professionals , artists, writers, curators and publishers, technology experts, volunteers, think tanks, MPs, journalists and ORG supporters.
ORG Events