September Retrospective
Missed some of the discussion on the zine? The Editor looks back on September's articles on the zine and brings together the education and technology theme of the last month.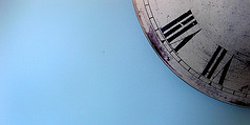 Image: no time CC-BY-NC Flickr: Tim Johnson
In September ORGzine, inspired by August's Turing festival, focused on themes of education and technology.
 Picking up on the issues surrounding use of technology in schools Wendy Grossman looked at the use of surveillance technology on pupils, including CCTV cameras in changing rooms and obligatory carrying of RFID chip cards in 'What did you learn in school today'. Owen from NUT Cymru looked at Welsh Government plans for increased use of technology in schools. Whilst it might seem to encourage engagement, an iPad for everyone or Bring your own Device policies are irrelevant plans for schools struggling to pay for pencils.
Continuing with the education theme, the Department for Education consultation on automatic online blocking of 'adult content' came to an end. ORGzine featured two parents who concluded that education, and involvement with their children, will always be more effective for online safety than trusting to ISP filters.
Katherine Norman, Health Information: For Adult's Only, discovered that half of midwifery sites and a random selection of parenting ones were blocked by Three on her phone. This censoring shows that, on the one hand, Three have decided that health and breast-feeding are somehow dangerous and, on the other, their blocks are ineffectual because they only caught a selection of the content.
Ryan Cartwright notes that as a Christian parent people might expect that he stand in favour of the Government proposals and Premier Radio's petition for blocking at a network level , but as an IT professional he is well aware of its weaknesses and gave ORGzine five reasons why internet blocking will not protect our children.
On a rather different note the publishing industry has faced a series of revelations about sock puppet reviews, authors praising themselves and slating 'rivals' under pseudonyms. Ian Clark looked at what this behaviour means for the value of anonymity online in Sock Puppets: A Necessary Evil.


Editor pick you may have missed:


Brighton Mini Maker Faire Natalia Buckley, one of the organisers of the Brighton Mini Maker Faire, celebrates and reviews the creative event.
Looking for a Job Goes Orwellian Consent.me.uk explains the massive privacy impact of these new rules for jobseekers.
Remembering the Moon Wendy Grossman took an interesting look at the way technology developments have played out in so many different ways to those predicted
Coming up in the next month:


Celebrating Ada Lovelace Day and women in STEM
What is CleanIT and what is wrong with it?
An explanation of the Azhar Ahmed case
Ruth Coustick is the ORG zine's editor.
Share this article











Comments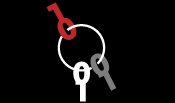 Latest Articles
Featured Article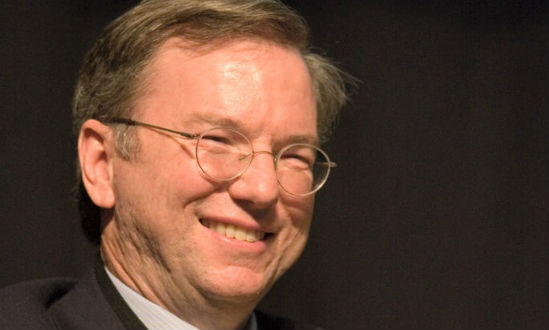 Wendy M. Grossman responds to "loopy" statements made by Google Executive Chairman Eric Schmidt in regards to censorship and encryption.
ORGZine: the Digital Rights magazine written for and by Open Rights Group supporters and engaged experts expressing their personal views
People who have written us are: campaigners, inventors, legal professionals , artists, writers, curators and publishers, technology experts, volunteers, think tanks, MPs, journalists and ORG supporters.
ORG Events